Summer Party Essentials
Family Features | 5/29/2014, 11:36 a.m. | Updated on 5/29/2014, 11:36 a.m.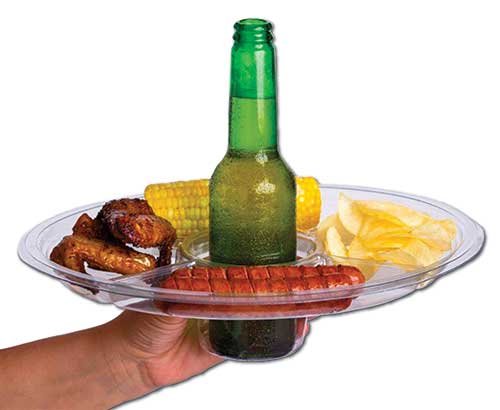 With the sun shining, flowers blooming and warm weather here again, it's the perfect time to gather your friends and family around the backyard for a summer grill-out. Preparation serves as the foundation for any successful event. To make sure your backyard bash will be one your guests will remember for years to come, consider the following summer party essentials.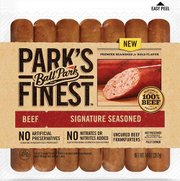 A crunchy BBQ companion
For all of those backyard barbeques this summer, Cape Cod, known for ridiculously good kettle-cooked potato chips, offers a variety for everyone to enjoy. The Sea Salt Waffle Cut chips are sturdy enough for dipping into creamy dips, while keeping the Cape Cod crunch. Or serve the Original chips, which pair perfectly with any burger or hot dog, making Cape Cod "a grill's best friend." For more delicious ideas, visit www.capecodchips.com.
Cool down with a frozen treat
Give your guests a reprieve from the heat with a flavorful frozen treat. Bomb Pops, a beloved ice cream truck classic, are delightful, outdoor-friendly and sure to please kids and adults alike. While the six-finned original red, white and blue treat is an all-American favorite, you can also add a blast of flavor to your gathering with the Sour Wower Bomb Pop. This refreshing treat has serious sourness, featuring flavors of grape, green apple and blue raspberry. For more flavors, visit www.bombpop.com.
Goodness from the grill
Nothing is more American than a grilled, juicy hot dog, and just in time for summer, Ball Park Brand has launched a new premium hot dog — Park's Finest Frankfurters. Packed with big, bold flavors and seasonings you can actually see, Park's Finest are made with 100% beef, contain no artificial preservatives and have no nitrates or nitrites added, making it the perfect addition to any summer grilling menu. Learn more about Park's Finest at www.BallParkBrand.com.
A simple trash solution
Waste can pile up fast when you're having fun. Trash-Ease is the convenient, portable, reusable and practical way to have a trash bag handy whether you're indoors or outdoors. Hang a Trash-Ease on your picnic table, kitchen counter, craft table, work bench or anywhere you need to collect trash. Perfect for any tailgate get-together, this American-made product also comes in a canopy version which easily attaches to a canopy leg. Plus, it requires no tools. For more information, visit www.trashease.com.
Do more with hands-free dining
Whether you're eating, greeting friends or giving out high-fives, summer gatherings offer many activities to keep hands busy. Keep the fun going with the Super Tailgate Plate, a patent-pending, recyclable and reusable dining accessory that allows individuals to hold their food and beverage in one hand, while leaving their other hand free. Manufactured by ProAm 1 Sports Products, a company with products that target the lifestyle markets of tailgating, homegating, grilling, camping and outdoor enthusiasts. For more information, visit www.SuperTailgatePlate.com.
Add Some Extra Summer Fun
From colorful, easy-to-create decorations to entertainment for the kids, here are some ideas to make your summer get-together extra special for guests:
Have your kids make signs so guests can easily locate the party.
Fill an old, galvanized bucket with ice to keep drinks nice and cool.
Hollow out a watermelon and fill it with cut fruit for a fun snack.
Fill up water balloons for the kids to engage in a friendly toss game.
Place fresh-cut garden flowers in canning jars for a down-home centerpiece.
Let the kids play flying disc golf with a few discs and a laundry basket as the goal.
String lights through trees, shrubs or along fencing for ambiance.
Dress up serving tables with mismatched, floral bed sheets.
Have sidewalk chalk on hand for kids to play hopscotch.
Use terra cotta pots as caddies for forks, spoons and knives.