The Carmen and David Bridges Joyful Toyful Fiesta Hosts Final Holiday Toy Drive and Fundraiser Dinner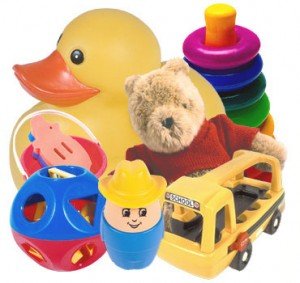 HOUSTON (November 3, 2014) - Joyful Toyful Fiesta (JTF), Inc, a local non-profit organization committed to helping underprivileged youth during the holiday season, is winding down for its last holiday toy drive after 25 years. The final holiday toy drive will begin on November 3, 2014 and end on December 5, 2014.
Joyful Toyful Fiesta (JTF), Inc, a 501 (c)(3) organization, was founded in 1989 by David and Carmen Bridges and Andy Delery to provide holiday presents to children in need in the greater Houston area. Over 25 years, JFT has raised $997,000 for cash grants and $873,000 in toys for local children's charities. As of 2013,the organization distributed over $1.8 million to Houston non-profit organizations. In its final year, various business locations will serve as donation drop sites for holiday gifts leading to the Final Joyful Toyful Wine Pairing Dinner generously underwritten by Ibiza Food & Wine Bar and Clark Cooper Concepts.
All gifts and proceeds benefit local charities: Boys and Girls Harbor, Casa de Esperanza de Los Niños, Our Lady of Guadalupe School, The Forge for Families, and Volunteer Houston. Joyful Toyful charities are also beneficiaries of The Houstonian Club Holiday Market held on Thursday, December 4, 2014.
"We're proud of all of our supporters and are grateful for all the toys and donations received throughout the years. It's been an honor to give holiday cheer to many children across the Houston area, and to know that every dollar raised from our supporters goes to benefit our charities," said Fred Wahrlich, President and Chairman of the Board.
The toy drive will culminate with a final Joyful Toyful wine pairing dinner and live auction with auctioneer and Master of Ceremonies, Tom Koch of KTRK ABC 13. Dinner will be held on Monday, December 8, 2014 at Ibiza Food and Wine Bar in the Midtown area from 6-9:30 p.m. Tickets range from $300 for an individual ticket to $10,000 for preferred seating for eight. For reservations, please call 713-899-3316.
The following 15 businesses have committed to serve as donation drop sites including during the month of November:
Donation sites:
Adams & Reese, LLP
1221 McKinney St., Suite 4400
Houston, TX 77010
Brown Sims P.C.
1177 West Loop South, 10th floor
Houston, 77027
Charles Schwab
5346B Westheimer
Houston, TX 77056
Clarity Financial
2603 Augusta Dr., Suite 420
Houston, TX 77057
Fuller Realty Partners, LLC
1800 Augusta Dr, 4th floor
Houston, 77057
The Houstonian Hotel, Club and Spa
111 North Post Oak Lane
Houston, TX 77024
IW Marks Jewelers
3841 Bellaire Blvd
Houston, TX 77025
Martha Turner Properties
50 Briar Hollow, Suite 700 West
Houston, TX 77027
Martha Turner Properties
12506 Memorial Drive
Houston, TX 77024
Martha Turner Bay Area
1345 Space Park, Suite B
Nassau Bay, TX 77058
Martha Turner Woodlands
1440 Lake Front Circle, #190
The Woodlands, TX 77380
Munsch Hardt Kopf and Harr, PC
700 Milam, Suite 2700
Houston, TX 77002
The Redstone Building
109 North Post Oak Lane
Houston, TX 77024
Start & Busch, LLC
3720 Decker Drive
Baytown, TX 77520
Transwestern Commercial Services
950 Echo Lane
Houston, TX 77024
Ticket Pricing:
Treetop Angel $10,000 - Preferred Seating for Eight
Santa's Reindeer $5,000 - Preferred Seating for Eight
Santa's Workshop $3,000 - Table for Eight
Elf Squad $1,000 - Patron Couple, Two Tickets
Candy Cane $300 - Individual Ticket
Those who wish to contribute funds or toys, please bring new unwrapped toys, books and games for ages ranging from infants to high school students to one of the listed locations.
For more information about the JTF toy drive or to purchase tickets to the final Joyful Toyful dinner please contact: Janet Wahrlich at 713-899-3316 or at jwahrlich@grayent.com.
For more information, visit https://www.facebook.com/JoyfulToyful