Microsoft Grand Opening at Baybrook Mall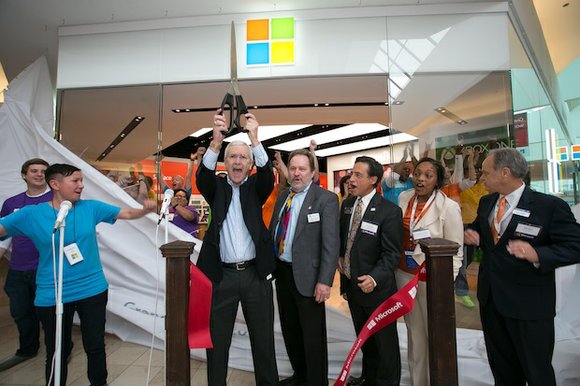 Microsoft opened its newest retail store in the Houston area today at Baybrook Mall in Friendswood, TX. The new location is Microsoft's 3rd store in the Houston area and the 9th store in Texas.

Highlights from today's grand opening day were: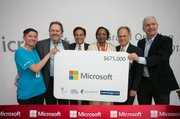 Grand Opening Ceremony Microsoft held a ribbon-cutting ceremony where they granted $675,000 to local community organizations: Technology for All, Space Center Houston, Houston Technology Center & Communities in Schools Bay Area. Additionally, the Texans cheerleaders came out to the event to help celebrate.
Opening of the Doors Microsoft hosted giveaways and customers were offered great deals on PCs, Windows Phones, Xbox releases and more such as a Toshiba Encore 8-inch 32GB tablet for just $99 or an Xbox 360 for only $99.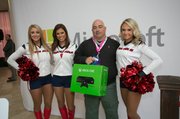 Xbox One Event Baseball star José Altuve from the Houston Astros will be at the store playing games and interacting with customers.
Microsoft has opened more than 104 retail locations and welcomed more than 400 million customers to its full line, specialty and online Microsoft Stores in 228 countries and geographies worldwide. The opening of Baybrook Mall location will mark the 105th Microsoft full retail store in the U.S. and Canada and the ninth store in Texas.
For more information, visit www.microsoftstore.com/locations