ColorOfChange.org: Don't Delay Internet Freedom
Statement from ColorOfChange Executive Director, Rashad Robinson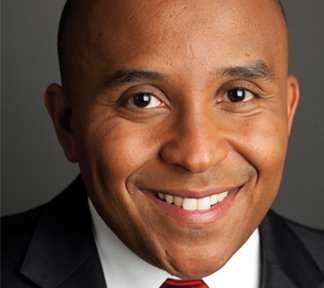 New York, NY --- ColorofChange applauds President Obama's strong statement in favor of Title II classification of the Internet. As the Federal Communications Commission considers regulation of the Internet that would allow for paid prioritization and slow lanes, ColorofChange continues to urge them to set rules which maintain Internet freedom.
Rashad Robinson, Executive Director of ColorofChange.org issued the following statement:
"On behalf of ColorofChange, I would like to thank President Obama for taking this big step towards delivering on his promise of net neutrality. The President now joins nearly 4 million Americans, 70 members of congress- including many well-respected members of the Congressional Black Caucus- and dozens of small and independent business owners who have all asked the FCC to protect a free and open Internet.
At ColorofChange, we believe the Internet is a critical vehicle for innovation, as well as an important venue to effectively organize for racial justice and civil rights. Any rules that the FCC considers putting into place that allows corporations to dictate, block or control our content is simply unacceptable. We're concerned that FCC Chairman Tom Wheeler will continue to ignore President Obama, bipartisan lawmakers, business owners, artists and communities who have continued to call for real net neutrality.
We're also disappointed by reports that the FCC plans to delay a decision on Internet freedom into next year, despite last month's attempt to rush through convoluted hybrid rules that were contrary to what the public and the court deemed necessary. Now is the time to do the right thing and classify the Internet under Title II. Enough with cloak and dagger rules that no one can seem to effectively explain, and the favoring of corporations and their bottom line over the consumers that the FCC is charged with protecting. The people have spoken; we need strong Internet protections now, and that can only happen with Title II reclassification.
With over 900,000 members, ColorOfChange.org is the nation's largest online civil rights organization.