The Man Behind Houston's Top Entertainers
From Comedy Showcases to Poetry Events, A String of Sold-Out Shows and First Ever All Female Audience Has the City Wondering What Next?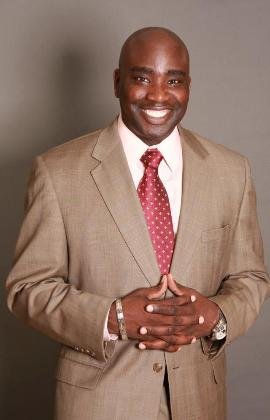 HOUSTON-A first of its kind in comedy! Carlos Wallace, CEO of Entertainment Company Sol-Caritas presents an all-female audience at Improv Houston December 10th. The "Ladies In Attendance" comedy show headlines comic Billy Sorrells, co-star of Centric T'V's "According to Him + Her", the FoxxHole, BET.com and Youtube viral hit parodies Sh-t Black Girls Say and "Racism Insurance". The all-female audience concept carries on a tradition inspired by legendary singer/songwriter Teddy Pendergrass and hip-hop icon Big Daddy Kane. The move will add another win to Sol-Caritas' unblemished record of sold-out shows at the Improv.

Wallace, a noted producer and promoter debuted Khalid the Future's Poetry Or Die's "Queens of the Mic" poetry experience to a jam packed audience November 7th. The occasion followed Sol's "Men All Pause" all female comedy show at the famed venue October 22nd held in honor of breast cancer awareness and rounds out a record 30 straight unprecedented sold-out monthly performances of Wallace's signature brand "Houston's All-Stars of Comedy".

Sol-Caritas began as a fledgling Houston-based company focused on producing local quality comedy shows and promoting philanthropic efforts throughout the city. In five years, Sol's roster has grown to include actress and comedian Cocoa Brown from Tyler Perry's "For Better or Worse" and hit movie "Single Mom's Club", You Tube mega-sensation Billy Sorrells, Houston's leading drive-time DJ Rudy Rush of 93.7 The Beat, award winning New York News Anchor and stand-up comic Liz Faublas and Poet Khalid the 'Future from TV One's "Verses and Flow". The company has also donated thousands to support causes includingCovenant House, the American Diabetes Association, Haiti Relief, the American Cancer Society, and Lupus Foundation of America.

About Million$Pen, Ink.
Million$Pen, Ink's superior writing and Media Relations services make the company a leading provider of outsourced customized content and Public Relations and Communications. Dedication to quality and literary excellence as well as a commitment to protecting the best interests and reputation of the clients we serve ensures our executive team and staff provide a level of personal service that is unmatched. MDPI is highly efficient at telling the client's story.
For more information, visit milliondollarpenink.com/