Pilar Sanders Live-Tweets Custody Dispute After Deion Calls Cops
Willie Grace | 11/12/2014, 10:58 a.m. | Updated on 11/12/2014, 10:58 a.m.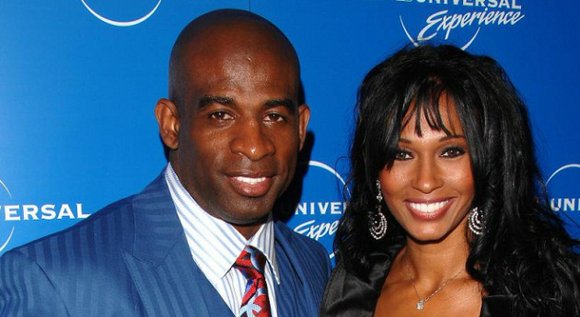 Pilar Sanders used Twitter to blast her ex-husband Deion over the weekend for calling the police when she tried to pick up their children for court-ordered visitation.
The former NFL star got sole custody of their three children following a messy divorce and the two have occasionally gone at it on Twitter – for all of their followers to see.
On Saturday, Pilar took a picture of cop cars flashing their lights and tweeted it with a message saying Deion called the cops on her even though it was her designated day with the kids.
Pilar Sanders
@PilarSanders Child Custody in Texas Parents split time-one gets every 1st, 3rd and 5th weekend and every Thursday- the other gets the remaining time
For more information go to http://www.blackamericaweb.com