Wimbledon Fast Facts
Willie Grace | 11/12/2014, 1:06 p.m. | Updated on 11/12/2014, 1:06 p.m.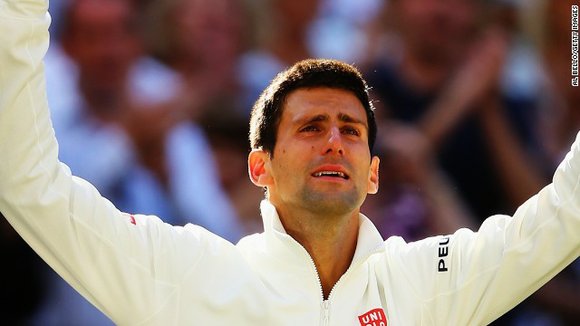 (CNN) -- Here's a look at the Wimbledon Championships.
June 29, 2015-July 12, 2015 - The Wimbledon Championships take place in London.
2014 Results: Novak Djokovic of Serbia defeats Roger Federer in the men's final.
Petra Kvitova of the Czech Republic defeats Eugenie Bouchard in the women's final.
Other Facts: Wimbledon is one of four Grand Slam tennis tournaments. The others are the Australian Open, the French Open and the U.S. Open. Wimbledon takes place at the All England Lawn Tennis Club in London.
Wimbledon is the only Grand Slam event that is still played on grass.
In 2014, the Men's and Ladies' Singles Champions each received £1,760,000 (about $3 million).
Records: Most singles wins (male) - William Renshaw, Pete Sampras and Roger Federer with seven each.
Most singles wins (female) - Martina Navratilova with nine.
Oldest winner - Martina Navratilova wins the mixed doubles match in 2003 at 46 years, 261 days old.
Youngest winner - Martina Hingis wins the Ladies' Doubles Championship in 1996 at 15 years, 282 days old.
Most matches played - Martina Navratilova has played 326 matches at Wimbledon, more than any other man or woman.
Longest tennis match ever played - At the 2010 tournament, John Isner defeats Nicolas Mahut in a match that lasts 11 hours and five minutes over three days. The final set takes 138 games (no tie-breakers in 5th sets at Wimbledon, player must win by two games). The final score: 6-4, 3-6, 6-7 (7), 7-6 (3), 70-68.
Timeline: 1868 - The All England Lawn Tennis & Croquet Club is founded.
1877 - The first tournament at the Club is held and is called The Lawn Tennis Championships.
1915-1918 - Wimbledon is suspended during World War I.
1940-1945 - Wimbledon is suspended during World War II.
October 1940 - During WWII, a bomb hits Centre Court, which results in the loss of 1,200 seats in the stadium.
2007 - Female winners receive the same cash awards as the male winners for the first time.
For more information go to http://www.cnn.com