Thurgood Marshall College Fund Announces New Alliance with University of Phoenix to Give HBCU Students Access to Online Learning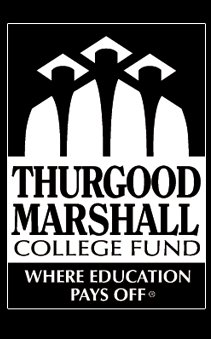 (BLACK PR WIRE) – PHOENIX & WASHINGTON--(BUSINESS WIRE)--The Thurgood Marshall College Fund (TMCF) and University of Phoenix today announced an important new alliance that will allow students at Historically Black Colleges and Universities (HBCU) to supplement their courseloads on-campus with access to certain course requirements online using the University of Phoenix online platform. University of Phoenix, one of the largest institutions of higher education in the U.S., has agreed to offer its online platform to HBCU students. As part of this alliance, University of Phoenix will support TMCF by making possible scholarships for students attending HBCUs.
"Using technology to improve educational outcomes is a must today; and we are excited about the opportunity to partner with University of Phoenix on this innovative solution to help HBCUs offer online courses," said TMCF President & CEO Johnny C. Taylor, Jr. "HBCUs look to TMCF for new opportunities and solutions like this to assist them with building their capacity as they continue to serve the students matriculating on their campuses. This opportunity will give HBCUs access to online learning not previously available."
Individual HBCU institutions that participate in the new alliance will be able to help students satisfy course requirements by completing online offerings at University of Phoenix as part of their semester-based tuition and fees. Students will incur no additional costs under the alliance and can now avoid graduation delays when certain course requirements are hard to access. Students can also remain on track toward on-time completion with courses available through the University of Phoenix online platform.
"We're proud to offer more scholarships and grants for nontraditional students as part of this new alliance, and we are thrilled to join the Thurgood Marshall College Fund in helping more HBCU students reach graduation," said Timothy P. Slottow, President of University of Phoenix. "We are eager to help HBCU institutions expand their online education capabilities. It is an honor to help fulfill our mission by partnering with our nation's vitally important Historically Black Colleges and Universities."
HBCU institutions will also be able to introduce existing faculty to University of Phoenix online instruction methods and share insights into how technology can create effective modes and means of expanding access to learning resources and collaboration.
"Our work together will help students stay on track toward graduation and advance toward their professional goals – but it also helps HBCU institutions expand into online learning in ways that will strengthen their capabilities for the future," said Byron Jones, Chief Financial Officer of University of Phoenix. "Our work together with the Thurgood Marshall College Fund will provide more accessible and affordable online courses to more HBCU students. Schools will be able to offer more courses to more students through this alliance."
All HBCU students enrolled in the online courses offered under this new framework will also have access to the educational tools and resources provided to every current University of Phoenix student, including its online library, academic labs and workshops, 24/7 live math tutoring and other services in the University's online math and writing centers.
ABOUT THE THURGOOD MARSHALL COLLEGE FUND (TMCF)
TMCF is named for the U.S. Supreme Court's first African-American Justice. Established in 1987, TMCF supports and represents nearly 300,000 students attending its 47 member-schools that include publicly-supported Historically Black Colleges and Universities (HBCUs), medical schools and law schools. Through its scholarships and programs, TMCF plays a key role in preparing the leaders of tomorrow. Visit TMCF at www.thurgoodmarshallcollegefund.org.
ABOUT UNIVERSITY OF PHOENIX
University of Phoenix is constantly innovating to help working adults move efficiently from education to careers in a rapidly changing world. Flexible schedules, relevant and engaging courses, and interactive learning can help students more effectively pursue career and personal aspirations while balancing their busy lives. As a subsidiary of Apollo Education Group, Inc. (NASDAQ: APOL), University of Phoenix serves a diverse student population, offering associate, bachelor's, master's and doctoral degree programs from campuses and learning centers across the U.S. as well as online throughout the world. For more information, visit www.phoenix.edu.