F1 driver market: Vettel joins Ferrari for 2015 as Alonso leaves
Willie Grace | 11/20/2014, 1:06 p.m. | Updated on 11/20/2014, 1:06 p.m.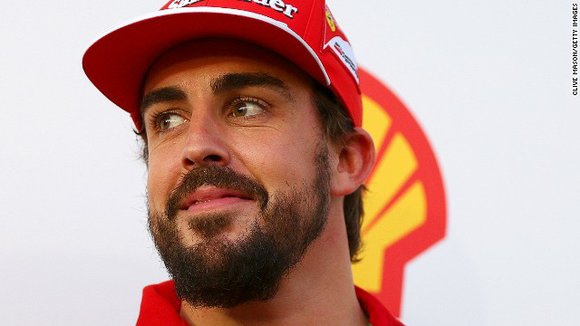 (CNN) -- The worst kept secret in Formula One is finally out -- Fernando Alonso is leaving Ferrari and will be replaced by Sebastian Vettel.
Red Bull's four-time world champion has signed a three-year contract with the Scuderia, the oldest team in F1, from 2015.
After ending his five-year stint at Ferrari, Alonso remains coy on where he will be driving next season.
The double move by two of the sport's high profile world champions is the most significant in the driver market this season.
But in the fickle world of F1 there are no guarantees it will work out for either of the ambitious racers.
There are still seats to be filled at McLaren, Force India and Toro Rosso. With the curtain about to fall on the 2014 season at Sunday's Abu Dhabi Grand Prix, hopeful drivers have just one more chance to stake their claim for the remaining seats.
Where will Alonso go?
Alonso is regarded as the best all-round driver currently racing at the elite level of motorsport, a fact many of his peers are even happily willing to acknowledge.
The Spaniard -- a double world champion with Renault in 2005 and 2006 -- is regarded as the key to the F1 driver market.
The 33-year-old made it clear he wanted to leave Ferrari, even though he had two years left to run on his contract with the Italian team, but he has yet to confirm where he will go next.
A return to McLaren seems most likely, despite his acrimonious departure from the team after just a single season as Lewis Hamilton's teammate in 2007.
McLaren is about to embark on a new phase after reigniting its relationship with engine manufacturer Honda.
Alonso is expected to lead this new era at McLaren, although the fiercely ambitious driver may first want guarantees that the Honda engine is going to be a success.
Keeping the media guessing about his future -- and maybe his future employers too -- seems to have provided Alonso with plenty of sport off track.
Speculation in the media has seen Alonso linked with buying the Lotus team, joining forces with German sports car specialists Audi and even ousting Nico Rosberg or Hamilton at Mercedes.
Alonso remained typically tight lipped about his future plans when he was questioned by the media at the Abu Dhabi season finale.
Has Vettel made the right decision?
Vettel has endured his worst season at Red Bull in 2014, failing to win a race compared to three victories for his rookie teammate Daniel Ricciardo.
Since his full debut season for Toro Rosso in 2008, the German has won at least one race a year, not to mention winning four straight world championships between 2010 and 2013.
The 27-year-old is now hoping to succeed where Alonso failed at Ferrari by adding to his collection of world titles.
"The next stage of my Formula One career will be spent with Ferrari and for me that means the dream of a lifetime has come true," Vettel said.