Obama: 'You can come out of the shadows'
Willie Grace | 11/20/2014, 8:42 p.m. | Updated on 11/20/2014, 8:42 p.m.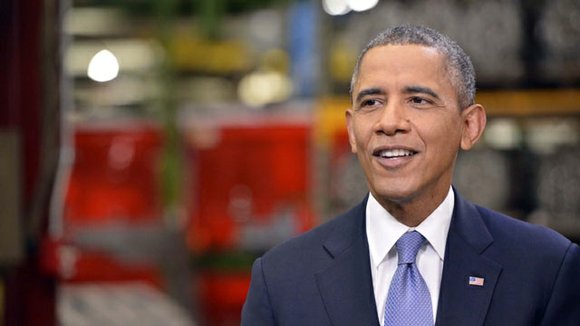 Congressional Republicans are weighing their response, juggling ideas that range from a government shutdown to holding up Obama's nominees in the Senate.
The most far-reaching changes in Obama's order will offer papers and work authorization to up to four million people who are undocumented parents of U.S. citizens or legal permanent residents, as long as they have lived in the U.S. for five years or longer.
Obama will also remove the upper age limit of 30 years old from a program known as Deferred Action for Childhood Arrivals (DACA) or Dreamers that allows those brought illegally to the country as children to stay, offering relief to thousands more people.
The program will cover anyone who arrived in the country before 2010 and will extend a previous two-year guarantee of relief to three years.
But White House lawyers concluded the president did not have the power to offer parents of those covered under DACA permits to stay in the country and work, a move that will disappoint some immigration reform lobby groups.
In one concession however, parents of the so-called "Dreamers" will be removed from priority lists for deportation.
Officials said that the broad sweep of the immigration measures were within Obama's powers because he was directing authorities to prioritize which groups of the 11.4 million undocumented immigrants in the country should be deported.
"Deferred action is not a pathway to citizenship. It is not legal status. It simply says that for three years, you are not a law enforcement priority and are not going to go after you," said one senior official. "It is temporary and it is revocable."
Officials said law enforcement officials made similar decisions each day about which categories of offenders to target with prosecution and the president was simply charting a new way to apply existing immigration laws.
The new approach, which will begin to be phased in next spring, will include a more robust effort to target gang members, suspected terrorists, and felons.
It will also focus more sharply on undocumented immigrants who have recently crossed U.S. borders in a bid to slow the flow of illegal immigration, the officials said. New resources are also expected to be announced to secure borders, following claims that enforcement is lax and contributed to the flow of thousands of undocumented child migrants into the U.S. earlier this year, which sparked a hot political controversy.
In moves likely be applauded by the business community, the administration will also reform immigration rules to make it easier for science and technology students to study in the U.S. There will also be a new program to attract entrepreneurs to come to the U.S. if they can show they have sufficient investors.
The changes that Obama announced, however, fall far short of the reforms that could be enacted were Congress to pass a comprehensive immigration bill.
The president has no power to put undocumented immigrants on the long road to citizenship. He cannot grant permanent residence permits known as Green Cards, and all of his changes could be struck down by a future president.
Officials insisted that Obama's moves were consistent with immigration actions ordered by presidents, including Ronald Reagan and George H.W. Bush, for decades. The magnitude of the numbers involved here, however, surpass anything any president had done before.
For more information go to http://www.cnn.com