Artista Elisabet Brings Awareness to Breast Cancer Through Artistic Inspiration
Dawn Paul | 11/25/2014, 10:18 a.m.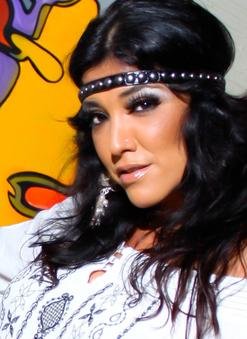 Breast Cancer Awareness Month in October increases awareness of the disease. In October, we see displays of pink ribbons, fundraisers and events honoring those women who have been impacted by breast cancer. However, after October, up pop the holiday displays for Thanksgiving and Christmas and it's easy to forget breast cancer awareness should continue past October. Local artist Artista Elisabet brings awareness to breast cancer in a unique way through her campaign, I CAST 2 EMPOWER that benefits the University of Texas MD Anderson Cancer Center.
Elisabet's I CAST 2 EMPOWER project is inspired by women battling and surviving breast cancer. She decided to use her creativity and concern for these women through her artistic expression. Elisabet beautifully captures supporters and breast cancer survivors' stories into a breast cast. Her masterpieces give women hope, encouragement and highlight the beauty of women impacted by breast cancer. Artista Elisabet's artistic vision and sensitivity to breast cancer allow her the opportunity to raise constant awareness of this disease and contribute to the cure.
Elisabet is a humanitarian, selflessly using her talents and gifts to benefit others. I CAST 2 EMPOWER is a vision that inspires survivors, supporters and art lovers to get involved in the fight against breast cancer. Her community contributions through art have not gone unnoticed. Mayor Parker and The City of Houston have proclaimed November 14, 2014, as I CAST 2 EMPOWER day. Her creative genius and community spirit also extend to the Down Syndrome Association of Houston, the Barbara Jordan Foundation and the Leukemia Lymphoma Society, just to name a few.
Artista Elisabet brings hope, reassurance and empowerment to those battling and surviving breast cancer through her artistic talents. Her sculptures capture a woman's journey with breast cancer in a unique and compassionate way that brings healing and hope. For more information about Artista Elisabet and I CAST 2 EMPOWER, please visit http://www.artistaelisabet.com/ and http://www.icast2empower.com/.