Mayor's Holiday Celebration Featuring Angie Stone
Demez White | 11/25/2014, 10:28 a.m.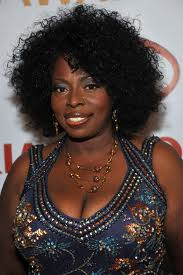 On December 5, 2014 in Downtown Houston, Texas the mayor will hold her annual lighting ceremony. Those featured will be Chante Moore, Ernest Moore and Angie Stone who I had a chance to speak to fresh off a recent tour from Australia. Angie has been in the music business since 1979 and started by being in several groups.
That's one of the big differences in where she is now and where she was when she first broke into the industry. This year alone she's working on two albums, one will be an album of covers and one will be an album featuring all new music written and composed by her.
Friends and fans have been clamoring to get her to Houston and Texas in general for the longest but it wasn't until recently that she's had the opportunity with such a busy schedule. At the Mayor's ceremony she will be singing holiday songs as well as some of her originals that people love.
Other celebrities in attendance will be Mr. and Mrs. Clause who I talked to and they are also quite excited about seeing Angie Stone perform live for the first time.
It should be an amazing evening so come ring in the season with the Mayor's Holiday Celebration and Tree Lighting Presented by Reliant on Friday, December 5, 2014 in the heart of greater Houston. This amazing event is a holiday tradition of music, Santa, and family fun. A huge Holiday Tree, glowing with Christmas lights, shimmering ornaments and a stunning star that will light up the streets of downtown Houston this holiday season. The event is free and open to the public.
You can read more about this event at www.houstontx.gov.