White House struggles to find Hagel successor
Willie Grace | 11/26/2014, 3:42 p.m. | Updated on 11/26/2014, 3:42 p.m.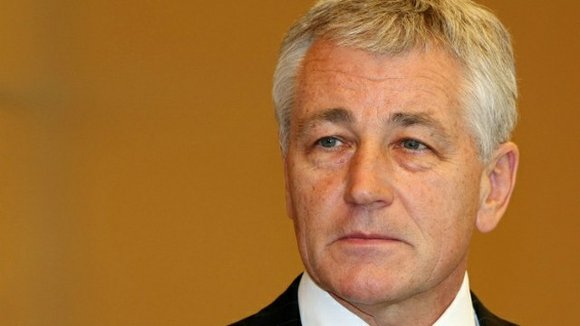 Hagel was also frustrated on several key issues where he had indeed offered specific views. He had wanted more immediate action on sending non lethal military aid to Ukraine, and also had written a memo calling for a clearer approach to US military and diplomatic action in Syria. The Pentagon was aware both memos had been poorly received at the National Security Council.
The official insisted that Hagel is fully supportive of the President's policy of not putting troops on the ground in Iraq in combat roles. If Obama pushed Hagel out because he is looking for a course correction on the war against ISIS in Iraq and Syria, it has not gotten to the point where Hagel or the chairman of the Joint Chiefs, General Martin Dempsey, have been asked for any new options.
It now appears likely a confirmation hearing for Hagel's successor might not be scheduled before February, leaving a new Pentagon chief with less than two years on the job.
Several administration officials tell CNN the White House is also well aware any confirmation hearing could be a bruising fight given that Sen. John McCain (R-Ariz) is taking over the Armed Services Committee and is a deep odds with the White House over Syria and Iraq.
That all adds up to a relatively short term in office likely that will almost certainly be characterized by fights with a Republican Congress on everything from the war against ISIS to potential mandatory spending cuts.
For more information go to http://www.cnn.com