Get Glowing Skin This Fall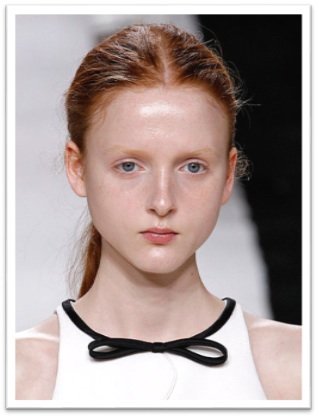 The stunning, glossy finish of this look lends a youthful appearance to rejuvenate and awaken skin and it can be achieved for day or night featuring one amazing product: the Complete Rewind Intensive Recovery Beauty Oil. This richly nourishing oil with antioxidant vitamin E contains essential fatty acids (Omega 3, 6, 7 and 9) and vitamins from Arctic sea buckthorn. It also protects against future signs of aging and locks in moisture. The glow is definitely in this season, as well as barely there makeup, so see below for our personalized picks:
Day Routine
Mix the glossy Complete Rewind Intensive Recovery Beauty Oil with the high coverage yet light Time Freeze Anti-Age CC Cream in a 1:1 ratio for an added sheen to battle the changing dry weather. The oil blends with the CC Cream to create a smooth finish that lasts all day long.
Night Routine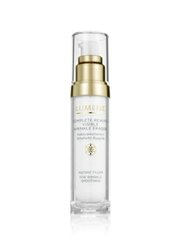 For a good night and to fake restful sleep (even when you haven't had any!), use the Complete Rewind Visible Wrinkle Eraser, which with Arctic Sea Buckthorn (rich in omega fatty acids which help smooth the appearance of deep wrinkles), Advanced Anti-Glycation technology (designed to protect your skin. Scientific studies show that harmful sugars can cause premature skin aging such as wrinkles and decreased skin elasticity) and Peptide Compounds (maintains skin's youthful elasticity and natural plumpness) helps to achieve an overnight glow. Gently pat into skin, letting it sink in and follow with a few drops of the rich Beauty Oil to seal in the moisture.
And that's it! Super simple and easy as always with Lumene!
For more information, visit lumene.com