Type 1 Diabetes Screening for Those at Risk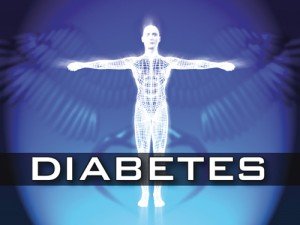 HOUSTON – (Oct. 1, 2014) – The Texas Children's Hospital/Baylor College of Medicine TrialNet Clinical Center has been developed to find a safe preventative treatment for type 1 diabetes. Free screenings are now underway for those who may be at risk for diabetes.
Dr. Maria J. Redondo, director of the Texas Children's/Baylor TrialNet Clinical Center, assistant professor of pediatrics at Baylor and in the diabetes and endocrinology section at Texas Children's Hospital, was awarded a grant from the National Institutes of Health (U01DK103180-01) to help support development of the center. TrialNet is an NIH-funded international network of research centers.
Type 1 diabetes is the most common form of diabetes in children. Those with this life-long condition require insulin injections and check their blood glucose multiple times per day to lower their risk of life-threatening complications. Today it is possible to identify who is at risk of developing this disease, and studies to prevent this from happening are underway.
People who do not have diabetes but have a relative with type 1 diabetes may be eligible for testing to determine their risk of developing this condition. Doctors can tell if the patient is at high risk for developing type 1 diabetes by studying blood markers. If markers are positive, participants can elect to enroll in a preventative study to stop the process that leads to this disease. If the screening shows negative markers, the participant is eligible for a free yearly screening, and if their markers at some point come back positive they will be eligible for preventative trials.
"Finding treatments to stop the development of type 1 diabetes is also critical to finding a cure for those who already have the disease," said Dr. Redondo, Texas Children's/Baylor TrialNet Clinical Center director. "My patients ask me why we can't give them a transplant of insulin-producing beta-cells, and it's because the immune system will attack them. Learning how to stop this process will help patients with diabetes do well after receiving new cells."
Texas Children's/Baylor TrialNet Program will serve as one of the 14 TrialNet Clinical Centers throughout the United States, Europe, Canada and Australia. TrialNet was founded in 2001 and since then has screened approximately 150,000 participants for type 1 diabetes markers.
For more information or to participate, call 832-824-1207 or email TrialNet@texaschildrens.org.
For more information, visit TexasChildrens.org