Muhammad Ali, Hero of Our Time
Jesse Jackson | 10/2/2014, 11:14 p.m. | Updated on 10/2/2014, 11:14 p.m.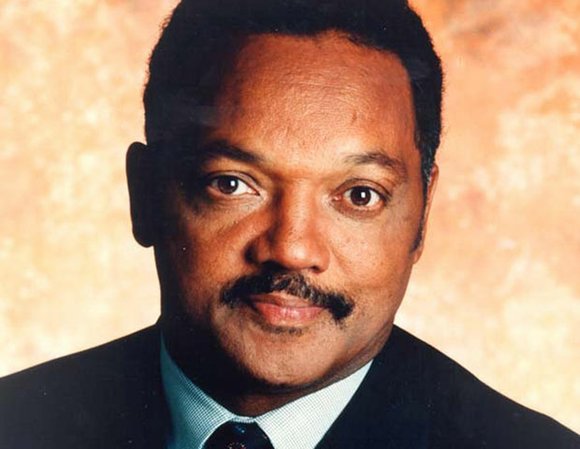 This weekend, the Muhammad Ali Center awarded football great and courageous civil rights advocate Jim Brown and Bill Russell its Muhammad Ali Humanitarian Award. But the real celebration was for Muhammad Ali himself, a giant now weakened by his three decade struggle with Parkinson's.
Ali was a champion in the ring. "I am the greatest," he said, and he was telling the truth. He won his first heavyweight championship at the age of 22, a massive underdog against reigning champion Sonny Liston. He said he would "float like a butterfly and sting like a bee," and so he did. And later, as age diminished his speed, he showed a remarkable capacity to take a punch, even inventing what was called the "rope-a-dope" strategy against George Foreman. He is recognized as the greatest fighter of his generation, and along with Joe Louis, of all time.
But Ali was more than a remarkable champion in the ring; he became a hero outside the ring. He stood up to assert his rights, and used his prominence to fight for religious freedom and racial justice. He stood on principle against the fury of the crowd -- and sacrificed enormously for his beliefs.
After defeating Liston, Ali announced his conversion to Islam, joining the Nation of Islam. In 1967, he refused a draft order to join the military in Vietnam, claiming conscientious objector status. He stated that "War is against the teachings of the Holy Qur'an. We don't take part in Christian wars or wars of any unbelievers."
More succinctly he remarked that, "No Vietcong ever called me nigger." "Why should they ask me to put on a uniform and go ten thousand miles from home and drop bombs and bullets on brown people in Vietnam while so-called Negro people in Louisville are treated like dogs and denied simple human rights?
This stance generated public venom, and official prosecution and conviction for draft avoidance. Ali was stripped of his title, his license to fight and his passport. In the prime of his athletic life, he went nearly four years without being able to fight. It is hard to imagine a more costly sacrifice for a world champion.
Ali responded not by getting bitter but by getting bigger. He spoke at colleges against the war and for African American pride and for racial justice. His courage inspired millions, including Dr. Martin Luther King. Before King delivered his historic Riverside Church address against the war, Ali and Jim Brown visited with Dr. King.
He returned to the ring in GA in 1970, with the assistance of State Senator LeRoy Johnson, the lone African American in the State House. I was there that evening and had prayer with Ali -- what a night. He was victorious on a third round knockout over Jerry Quarry. Later, in 1971, when Ali's conviction was overturned by a unanimous Supreme Court, he avenged a title match loss to Joe Frazier -- he fought three of the greatest fights ever with Joe Frazier.