Young Czech Conductor Jakub Hrůša Joins with the Symphony
Jakub Hrůša conducts Scheherazade and world-renowned pianist Denis Kozhukhin plays Prokofiev's virtuosic Piano Concerto No. 2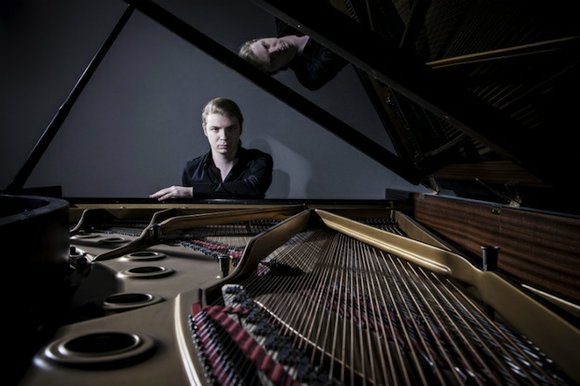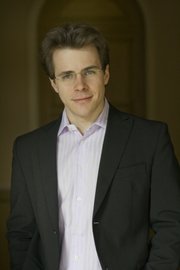 HOUSTON (October 2, 2014) – Step into musical storytelling at its best on October 17, 18 and 19 with the Houston Symphony's performance of Rimsky-Korsakov's Scheherazade. Young Czech conductor Jakub Hrůša joins with the Symphony once again for a concert that will captivate and seduce with vibrant tales of Arabian nights. Let your imagination soar as dazzling symphonic sounds portray Scheherazade's stories that captured the Sultan's curiosity and admiration. Hrůša has been touted by the Los Angeles Times as "an engaging maestro…summoning crispness and expressive robustness." Plus, hear world-renowned young Russian pianist and winner of the 2010 Queen Elisabeth Competition Denis Kozhukhin perform Prokofiev's virtuosic Piano Concerto No. 2.
Audience members interested in learning more about the background of the music are invited to attend the free Prelude pre-concert discussion 45-minutes prior to the start of the concert. This Prelude will be led by Zoe Miller from Houston Public Media's "Music in the Making" with Denis Kozhkukhin as guest.
HOUSTON SYMPHONY CLASSICAL CONCERT
Scheherazade
Friday, October 17, 2014, 8:00pm
Saturday, October 18, 2014, 8:00pm
Sunday, October 19, 2014, 2:30pm
Jakub Hrůša, conductor
Denis Kozhukhin, piano
Prokofiev: Piano Concerto No. 2
Rimsky-Korsakov: Scheherazade
Tickets from $25
Jones Hall
615 Louisiana St.
Houston, TX 77002
About Jakub Hrůša
Born in the Czech Republic and described by Gramophone as "on the verge of greatness," Jakub Hrůša is Music Director and Chief Conductor of the Prague Philharmonia and Principal Guest Conductor of Tokyo Metropolitan Symphony Orchestra.
He is a regular guest with many of Europe's leading orchestras, including the Philharmonia Orchestra, Czech Philharmonic, Leipzig Gewandhaus Orchestra, Orchestre Philharmonique de Radio France, Finnish Radio Symphony, SWR Symphony Stuttgart, WDR Symphony Cologne and the BBC Symphony Orchestra. In 2010 he became the youngest conductor since 1949 to lead the opening concert of the Prague Spring Festival.
Jakub Hrůša made his North American debut in 2009, and has since appeared with The Cleveland Orchestra, Washington National Symphony, the Symphony Orchestras of Dallas, Houston, Atlanta and Seattle, and the National Arts Centre Orchestra in Ottawa. In the same year he made his Australian debut with the West Australian Symphony Orchestra, followed by visits to Melbourne and Sydney Symphony Orchestras.
He is also a regular visitor to Asia where, in addition to his commitments with Tokyo Metropolitan Symphony Orchestra, he led the Prague Philharmonia on a major tour of Japan in 2012. He has also appeared as a guest conductor with the Hong Kong Philharmonic, Seoul Philharmonic, New Japan Philharmonic and Osaka Philharmonic.
Jakub Hrůša studied conducting at the Academy of Performing Arts in Prague where his teachers included Jiří Bělohlávek. He is currently President of the International Martinů Circle.
About Denis Kozhukhin
Denis Kozhukhin was launched onto the international scene after winning First Prize in the 2010 Queen Elisabeth Competition in Brussels at the age of 23. He has quickly established a formidable reputation and has already appeared at many of the world's most prestigious festivals and concert halls including the Verbier Festival, where he won the Prix d'Honneur in 2003, Progetto Martha Argerich in Lugano, Klavier-Festival Ruhr, Rheingau Music Festival, Jerusalem International Chamber Music Festival, Carnegie Hall, Leipzig Gewandhaus, and Auditorium du Louvre Paris.