Football Safety in Question After High School Players' Deaths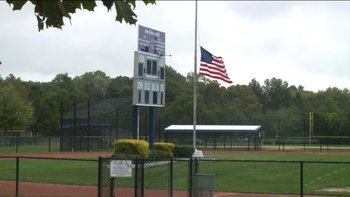 By Kelly Wallace
CNN Editor's note: Kelly Wallace is CNN's digital correspondent and editor-at-large covering family, career and life. She is a mom of two girls. Read her other columns and follow her reports at CNN Parents and on Twitter.
It was a heartbreaking week for three families, football teams and communities. Three players from three different states -- Alabama, North Carolina and New York -- died last week. And while investigations are underway in each case, it is believed the deaths may have been related to football.
In the most recent incident, a Long Island 16-year-old reportedly suffered a serious head injury during a varsity game. He was rushed to the hospital and died after surgery.
I can't even imagine what his family and the others are going through. As Gina Rau, a mom of two in Portland, Oregon, put it, "We shouldn't lose our children this way."
No, we should not.
As we've learned more and more about the dangers of concussions and head injuries in football, including from research on the brains of professional players who died, we have definitely seen a drop in the number of kids playing the game.
Participation in Pop Warner youth football leagues dropped 9.5% from 2010 to 2012, according to a report last year by ESPN.com.
Now, after three deaths in a short time, the question is whether more parents will decide the sport is too violent and dangerous for their children.
On one side are parents like John Furjanic of Chicago, who played football through high school and during college at Yale. He says his 7-year-old daughter will never play football, and if he had a son, he would never let him play either.
"I have had over 10 concussions playing football," said Furjanic, who says he was coached by some of the best in the business. "No coaching technique can result in safety when the point of playing defense is to play with reckless abandon. The kids today call it blowing people up. The game is violent, and people get hurt in violent games."
On the other side are parents like Ben Smith, chief executive officer of Wanderful Media, whose eighth-grader plays football.
Smith said he has certainly thought about the risks, but says the training put in place in children's programs during the last few years has given him the confidence to let his son play.
That training is part of the Heads Up Football program funded by the NFL. Coaches are educated on how to deal with concussions and how to teach safer ways to tackle, where players are taught to keep their heads up and to lead contact with their shoulders, not their heads.
"Hitting has dramatically changed the game from when I was on the field over 20 years ago," Smith said.
"In the end, it comes down to the league, training and coaches. You have to be comfortable that they are putting safety first."
Amanda Rodriguez of Frederick, Maryland, says her 9-year-old is more passionate about football than just about anything else, and her 6-year-old just started playing, as well. She urged her sons' league to adopt the Heads Up Football program and it did.