Chino Y Nacho Debuts New Video "Tu Me Quemas"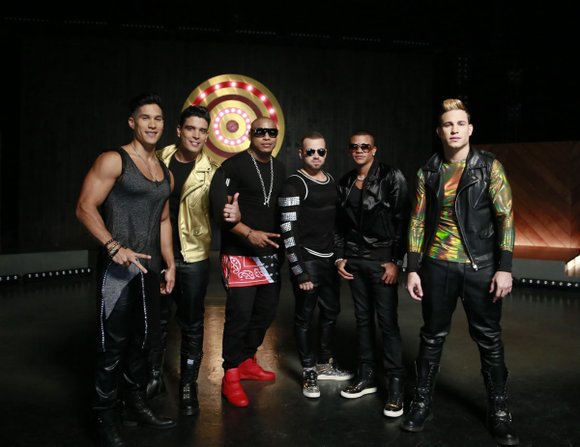 Miami, FL (Thursday, October 9, 2014) - Latin music's most acclaimed duo has done it again! CHINO & NACHO have demonstrated their pioneering spirit once again with an unprecedented premiere of the new music video "TÚ ME QUEMAS," which includes the participation of Gente De Zona and Los Cadillac's. After a week long celebration, the video can finally be viewed in its entirety; digitally via Vevo and on television once every hour on MTV Tr3s.
Chino & Nacho have definitely delivered an unprecedented premiere. Starting this past Monday with a VIP experience for 200 lucky fans, winners of a radio contest, who had the chance to see the clip before anyone else during a private screening at CineBistro. Accompanied by about two dozen media outlets, Chino & Nacho, Los Cadillac's and Gente De Zona gave the audience the surprise of their lives, causing a state of pure euphoria as they came out from backstage to greet the fans.
The event was followed by the exclusive debut on national television via Univision's Primer Impacto on Tuesday. The high rated show was responsible for airing the first official images of the clip that was directed by Daniel Duran and filmed in Miami. The video's steaming dance performances enliven the bold vision of its artistic concept and perfectly match the lyrics of the song.
"Tú Me Quemas" has crushed all competition with its popularity since its release in July, and has generated a great demand for radio airplay and digital sales. This song will undoubtedly leave a mark in music history as one of the most successful songs of 2014.
For more information about Chino y Nacho visit: