Alamo Gun Exhibit to Showcase Texas' Largest Collection of Antique Firearms
10/13/2014, 4:50 p.m.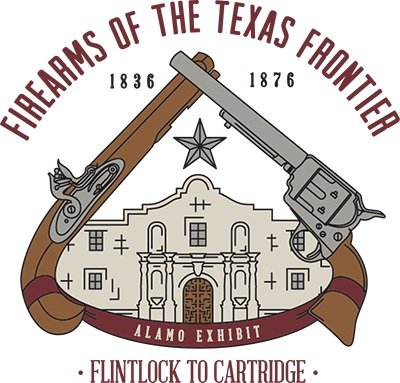 THE ALAMO, Texas – You don't have to know how to shoot to appreciate the role muskets, six-guns, and repeating rifles played in shaping the history of the Alamo and the American West.
Anyone can appreciate the rare collection of some of the finest historic firearms in the world, coming soon to the Shrine of Texas Liberty. Visitors can even learn to load and shoot them, and watch live firing demonstrations inside the walls of the Alamo courtyard.
The interactive exhibit "Firearms of the Texas Frontier – Flintlock to Cartridge (1836-1876)" will highlight the single-shot rifles and pistols used to defend the Alamo against Santa Anna's army and tell the story of how weapons development shaped Texas.
The free exhibit will begin 9 a.m. Wednesday, Oct. 15 at the Alamo, and run through April 15, 2015.
"Early Texans proved that a well-armed people are citizens, not subjects," said Texas Land Commissioner Jerry Patterson, who as a state senator authored Texas' Concealed Handgun License law. "Join us at the Alamo to see firsthand the weapons used to topple a tyrant and change the world."
In addition to permanent displays of some of the world's finest firearms inside the Alamo Shrine, volunteers will be on hand behind the historic chapel to show visitors replicas of the historic guns – and conduct live firing demonstrations on occasion (based on availability of those qualified to demonstrate a live firing). Staff will lead a Q&A on Texas' influence on iconic American arms manufacturers such as Colt, Smith & Wesson, and Winchester.
The exhibit will also display weapons used after the Battle of the Alamo, including the six-shooters and repeating rifles carried during the War Between the States and the plains wars.
An interactive, electronic kiosk will teach visitors how to properly load and fire guns from those periods and cover other compelling topics for both gun enthusiasts and those who have never touched a trigger.
For more information contact Dr. Bruce Winders at bwinders@thealamo.org or Sherri Driscoll at sdriscoll@thealamo.org.
WHO: Alamo staff and generous gun collectors
WHAT: "Firearms of the Texas Frontier" exhibit and live displays of historic frontier weapons
WHERE: The Alamo, 300 Alamo Plaza, San Antonio, Texas
WHEN: Oct. 15, 2014, through April 15, 2015
WHY: To showcase the weapons used to keep Texas free from nationhood through early statehood
COST: Free
For more information, visit thealamo.org