IMAGINE THIS Creating the Work You Love by Maxine Clair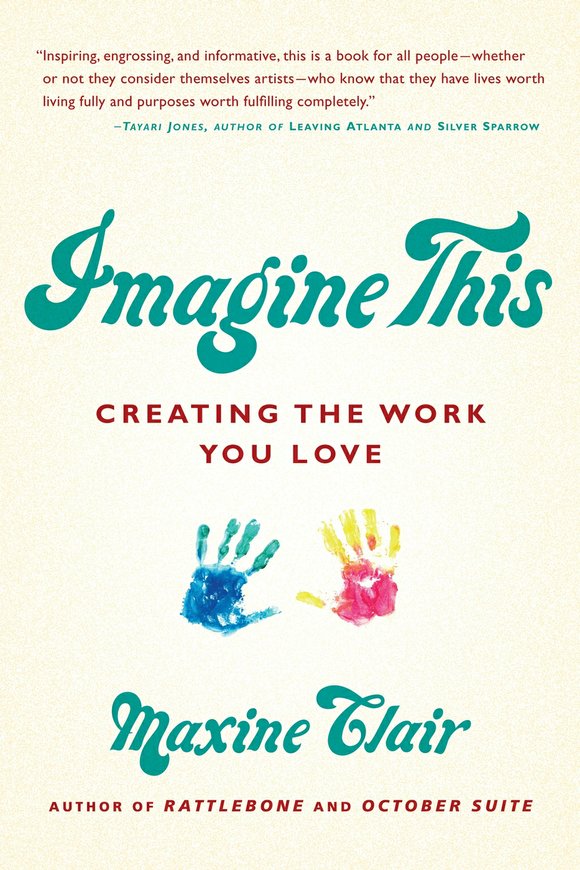 Did you find the shift from fiction to nonfiction difficult? Has it affected your prose or identity as a writer?
There was a clear hiatus in my writing, a time when I wondered if I would ever write another conflict-resolution story. With Imagine This, the difficulty in navigating the shift to nonfiction had more to do with sustaining coherence between the narrative slices of memoir and exposition that includes how-to exercises and examples. I did not consciously adopt other stylistic elements; my voice is my voice and I trust that that will always come through in the prose. Usually there is a moral imperative, and I must find a way to tease it out. I was aware of reining in my imagination when it wanted to take over the narrative. There seems to be a little more leeway for poetic elements to creep in as I write stories. Yet, in writing Imagine This, I found a sufficient degree of "poetic" freedom—it is hoped—to ward off any persistent infection of flat prose.
As far as identity is concerned, I am a writer. The marriage of content and form is a foundational notion to which I subscribe. The form is determined by what I wish to convey. These days, as long as the work is interesting, few readers outside the academy care what genre terms we use, or how we mix the elements. Critics, too, are probably willing to stretch definitions and hyphenate labels.
Who are your influences, in writing and life, and how have they made their presence felt in Imagine This?
I never like this question, because I don't believe I can know all of the influences. Much of what influences us is unconscious. I am born into a certain place and time, and ideas and ways of expressing them can be pervasive throughout my sphere of living. But I will say what I have said many times, music is at the root of my love for language, and putting that together with any moral imperative, any idea that begs exploration can be put down in one form or another. Allowing that flow is my love for writing. My mother's creatively-expressive music was my greatest conscious influence. Her gospel cadences shot through with jazz are still like cell memory, and that can never be lost. Improvisation finds its own way in language—consider the cross-over of scat-bob and rap. It found its way into my own voice. So maybe it's in the DNA. When I encountered the women writers of the Black Arts Movement, like Toni, Alice, Lucille, N'tozake, Maya, June, Sonia, Nikki—I purposely omit surnames to illustrate the iconic stature of these women—there was a clear resonance. Rather than "influence" I believe I took permission from them. Yes, I stand on their shoulders, but at the time, they conveyed to me that it was entirely correct and life-affirming to make art of whatever you want to say in your own unique way, and let the power of it stand on its own merits. They expanded the canon for me when my vision of a canon was limited. Lo and behold, my voice was what having a "literary canon" was all about.