Cadillac Bar Introduces Taco Me Crazy to the Food Truck World
Landry's, Inc. offers Mobile Food Truck serving up the Hottest Tex-Mex Cuisine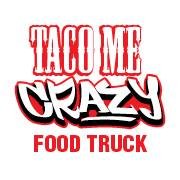 HOUSTON, TX – As fall makes its way to the city, hungry Houstonians will have the opportunity to warm up from the cool, crisp air with sizzling bites from the city's newest food truck, Taco Me Crazy, which is operated by Cadillac Bar.
"Cadillac Bar is thrilled to expand our footprint into the food truck world by introducing our Taco Me Crazy truck to the Houston community," stated Keith Beitler, Sr. Vice President, C.O.O., Specialty Restaurants & Amusement Divisions and International Franchising, Landry's, Inc. "Food trucks are an innovative and enjoyable concept for the food industry and we found it to be the perfect opportunity to extend this offering to consumers."
This self-contained, portable truck offers savory fare including Tacos with fill-ins such as Fajita beef, Fajita chicken, Blackened seafood, Pastor, Veal chorizo & Potato, Carnitas Guadalajara, and Shrimp embrochette; Burritos; Quesadillas; and Delicious sides. Who doesn't love spicy and sweet? Top off a Tex-Mex meal with a crazy sweet sopapilla topped in chocolate sauce. All menu items served with Crazy Rice and choice of salsa (Chile de Arbol or Avocado Tomatillo) Sides not included with drink or dessert items.
The food truck is currently located at Cadillac Bar and will be open during operating business hours. Now open, the truck will travel around to various locations throughout Houston including the Houston Food Truck Park, Houston Press Food Truck Fridays, Tasty Tuesdays at Post Oak Central, and more! Want to stop by for a bite? Find the location of Taco Me Crazy by visiting us on Facebook at www.facebook.com/TacoMeCrazy and Twitter at www.twitter.com/TacoMeCrazyTX.
The Taco Me Crazy food truck has the capability to travel to any public or private event in the Houston area. The mobile truck is available to rent for company functions, parties, festivals, weddings, picnics, etc. Please contact 713-862-9615 to book the truck for an event. Catering is also available for events. For more information, please visit us on Facebook and Twitter.
Cadillac Bar is located at 1802 Shepherd, Houston, TX 77007. The restaurant is open Monday-Thursday 11 a.m. – 10 p.m., Friday 11 a.m. – 11 p.m., Saturday 8:30 a.m. – 11 p.m., and Sunday 11 a.m. – 10 p.m. Sunday brunch buffet opens in the party rooms at 10 a.m. The bar is open for business on Friday and Saturday until Midnight.

ABOUT LANDRY'S, INC.
Landry's, Inc. is a multinational, diversified restaurant, hospitality, gaming and entertainment company based in Houston, Texas. The company operates more than 500 high-end and casual dining establishments around the world, including well-known concepts such as Landry's Seafood, Bubba Gump Shrimp Co., Rainforest Cafe, Morton's The Steakhouse, The Oceanaire, McCormick & Schmick's Seafood, Chart House, Saltgrass Steak House, Claim Jumper and Mastro's Restaurants. Landry's also operates a group of signature restaurants, including Vic & Anthony's, Grotto, Willie G's and others. Landry's gaming division includes the renowned Golden Nugget Hotel and Casino concept, with locations in Las Vegas and Laughlin, Nev.; Atlantic City, N.J.; and Biloxi, Miss., with a fifth location coming to Lake Charles, La. in 2014. Landry's entertainment and hospitality divisions encompass popular destinations including the Galveston Island Historic Pleasure Pier, Kemah Boardwalk, Aquarium Restaurants and other exciting attractions, coupled with deluxe accommodations throughout the Houston and Galveston area, including the luxurious San Luis Resort, Spa & Conference Center on Galveston Island.
For more information, please visit www.cadillacbar.com or call 713-862-2020.

Make sure to check us out on Facebook at www.facebook.com/cadillacbarhouston!