Reasons Why You Should Visit Galveston Island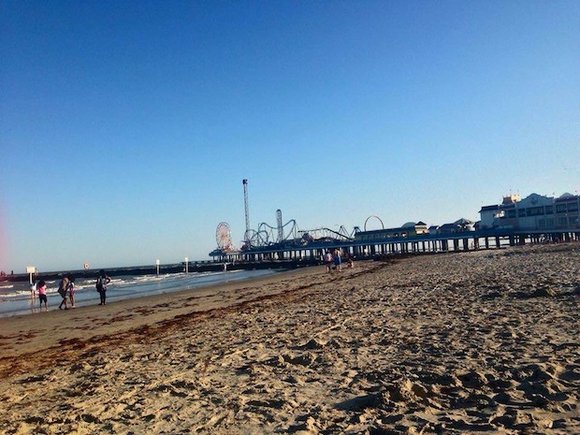 Considered the "Playground of the South", Galveston Island has become one of the fastest growing coastal tourist destinations. Whether you are a kid, teenager, young adult, established, or retired you can be assured that there are many things to spark your interest in Galveston.
Visitors can relax in style at the luxurious Moody Gardens Hotel complete with flexible meeting rooms, fine and casual dining, a heated Texas-sized swimming pool, spa and other world-class amenities. This hotel has a wonderful view of the ocean and Rainforest and Aquarium pyramids. Also the rooms are to die for! Beautiful beach-themed décor, relaxing lounging area, spa bath, and the coziest most luxurious bed you will ever dive into after a long day of exploring. You are sure to fall in love.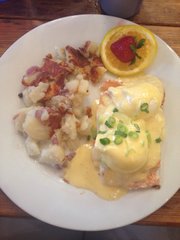 For breakfast, be sure to stop by the Galveston hotspot Sunflower Bakery & Café. The salmon and eggs are mouth-watering delicious! If brunch is more your style, I highly recommend Farley Girl's Café. It's a great mid-morning hang out for friends or family before hitting the beach!
For dinner, enjoy upscale dining by the bay at Number 13 Prime Steakhouse and Seafood. While you're there, be sure to try the grilled red snapper. It's served crispy and seasoned to perfection. As a side you may want to try the famous jalapeno grits, yum! Alternatively, I highly recommend Olympia the Grill at Pier 2. They have a wonderful selection of Greek and seafood cuisine and the coolest belly dancing entertainment!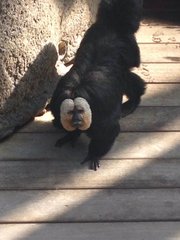 Explore the live tropical rainforest replica at Moody Gardens Rainforest Pyramid and enjoy an interactive experience with some of Asia, Africa, and the Americas' most exotic wildlife. The best feature is that guests are able to get up close and personal with amazing animals like the Saki Monkey! You can also visit the one-of-a-kind Aquarium where you can explore the depths of the ocean and view the many wonders of the sea like sharks and stingrays. You can even meet a tuxedo-clad penguin! In the Pyramids you'll also find a water park, golf course, ropes course, zip line attraction, and even 3-D/4-D theaters!
When you're ready for some fun in the sun, sink your toes into the silky white sands of Palm Beach and enjoy sunbathing, the wave pool and exhilarating tower slides.
Visit Galveston Island State Park, a popular tourist destination for camping, hiking, fishing, swimming, and mountain biking. Guests can enjoy a tour of the Galveston beaches and learn about the importance of the Galveston Bay wetlands. If you're really adventurous, you can even try a few saltwater treats!
Let's not forget about Galveston's newest major attraction, Pleasure Pier. The amusement park, reminiscent of the pleasure pier that was built on the island in the 1940's, includes 16 thrilling rides, shops, midway games, live music, entertainment and Bubba Gump Shrimp Co. restaurant. Take your date on a romantic Ferris wheel ride above the ocean or scream at the top of your lungs on the Iron Shark Rollercoaster.
Take a tour of the historic Moody Mansion, one of Galveston's "Broadway Beauties". This 28,000-square foot mansion housed one of Texas' wealthiest and most powerful families and features all the interiors left behind by the famous Moodys. The mansion's four stories, with more than 20 rooms, are filled with opulent furnishings and heirlooms.

Board the Seagull II for sightings of the island's playful dolphins and take a tour of the harbor with knowledgeable operators who provide the history behind the restored 1877 sailing vessel ELISSA and the grounded ferroconcrete vessel Selma to the sites of the Civil War Battle of Galveston Bay.
Aircraft lovers can explore the finest and most rare collections of restored war aircrafts while learning about the significance of aviation history to Galveston at Lone Star Flight Museum. The museum even offers rides that give tourists a "bird's-eye view" of Galveston Island!
This season put Galveston at the top of your vacation destination list. Beginning in November, Galveston Island will be hosting several events such as the Moody Gardens Ice Sculptures, which features an amazing icy wonderland of sculptures like SpongeBob Squarepants and friends and Festival of Lights at Moody Gardens featuring a mile-long train of a million lights and ice skating, holiday shopping at the historic Downtown District, Santa Trail at the Galveston Railroad Museum, Holiday Splash at Schlitterbaun and so much more. You won't want to miss it!
For more information about Galveston Island and the upcoming holiday events, visit: