U.S. Education Department Announces Final Rule to Strengthen Federal Direct PLUS Loan Program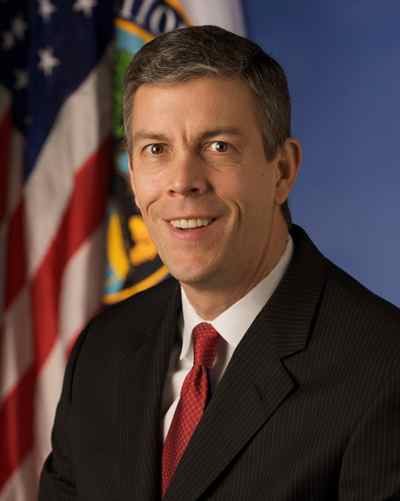 The Department of Education announced publication of a final rule to strengthen the Federal Direct PLUS Loan Program today helping more students and families pay for college, and ensuring they have the tools and resources to make informed decisions about financing their educational pursuits. The new regulations will both expand student access to postsecondary education and safeguard taxpayer dollars by reflecting economic and programmatic changes that have occurred since the program was established more than 20 years ago.
"The Department's top priority is to ensure more students can access and successfully complete a postsecondary education," said U.S. Secretary of Education Arne Duncan. "The updated borrowing standards for the PLUS loan program demonstrate our commitment to ensuring families have access to the financing they need to reach their goal, while being good stewards of taxpayer money."
The final regulations update the definition of "adverse credit history" for PLUS loan applicants, and implement a streamlined application process for borrowers to obtain a PLUS loan, specifically for those with adverse credit histories. Economic conditions have changed considerably in the last 20 years, and this update will ensure the regulations reflect current circumstances.
The Department also is taking action to provide families with clear, customized information about their loan obligations to support their college financing decisions and ensure their loan debt stays manageable. To better ensure families are aware of, can fully understand and are comfortable with their loan obligations, the Department is developing a new loan counseling tool that would provide customized information to assist PLUS borrowers. While PLUS borrowers with an adverse credit history determination would be required to complete counseling before their loan could be approved under the Department's reconsideration process, the tool will be made available to all PLUS loan borrowers.
Finally, to provide more transparency in the PLUS loan program, the Department will also collect and, where appropriate, publish information about the performance of PLUS loans, including default rate information based on credit history characteristics of PLUS loan borrowers and individual institutional default rates.
Background
Prior to the final regulations issued today, the definition of "adverse credit history" under the regulations had not been updated since the Direct Loan program was established in 1994.
The development of the final rule reflects extensive outreach by the Department, including four public hearings across the country to gather feedback and recommendations from students, families, higher education leaders, and community organizations. The negotiated rulemaking committee then held four sessions from February to May, and reached agreement on the definition of adverse credit history under the regulation. These draft provisions were published in the Federal Register as a proposed rule (NPRM) on Aug. 8, and included a 30-day public comment period.

The final rule, which will be published in the Federal Register on Thursday, Oct. 23, establishes a threshold debt amount of $2,085, indexed to inflation, below which a potential borrower is considered to not have an adverse credit history.
Other changes include:
· Defining terms such as debt "charged off" and "in collection" to more accurately determine whether an applicant has an adverse credit history.