Women: Unlock Your Life with The Woman Code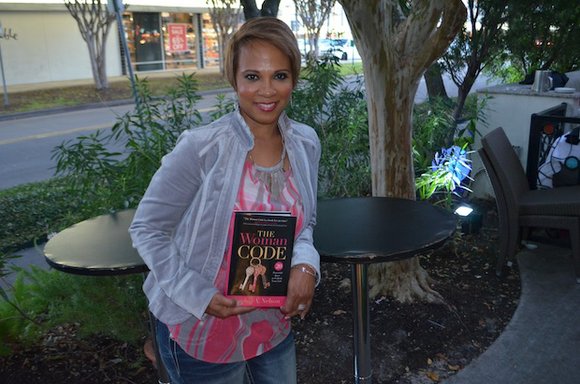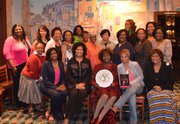 Everyone has a personal set of guidelines, rules, boundaries, morals, and values, which they govern their life by. Through the course of living life those rules may get broken, change, expand, and alter in many ways. But they should never be completely eliminated from one's life. However, at times when life knocks the wind completely out of you and leaves you totally lost, one may simply want to abandoned their code to living all together. It is that time when self-examination, self-discovery, and a self-reboot needs to happen.
This is what happened to acclaimed author Sophia A. Nelson. With a loving family, career intact, and the love of her life by her side, she mapped out her life's plans with all of her hopes and dreams. But that was not to be her life's story. Her love story would not have the happy ending she had planned. That blow would lead to a string of challenging life struggles for Nelson sending her deeper and deeper into a dark hole that no one knew she was in until she could no longer pretend that everything was ok. But out of every tragedy comes triumph. After going down to her most darkest low, Nelson pulled herself back into the light with the help of her faith, good friends, and discovering who she really is to develop her personal woman's code. She has taken her knowledge of growth and self-development and penned it into an eye-opening book, The Woman Code, to allow other women to know they are not alone, the pieces can be put back together, and life can thrive once again when they live by a code.
Comparing women of today's generation to those of generations past and there is a vast difference in the mindset of women. Women of older generations weren't concentrated as much on career but family. Blame it on change of times, lower divorce rates, less single parent homes, and the advancement of women's rights, women's mindsets have changed. In that changing of times, women have loss a sense of self – self-worth, self-care, self-respect - that is according to Nelson. This in turn is making us tired and worn out.
In examining the lives of her mother and grandmother Nelson found that older generations of women had "priorities of self-care." Because they mainly were the caretakers of their home and family, they made more time to connect with the family and their communities. Thus, they also had more time to take care of themselves. They weren't involved in the hustle and bustle of the world. They weren't necessarily career women. They weren't in a rush. "They knew how to get quiet," said Nelson. "They knew how to spend quality time...They would talk about things… The community was closer. The family unit was closer…We have loss the sense of belonging to a community of women, a global sisterhood of women, that we can talk to and share with."

Nelson says the disconnect between the generations of women is because we are not collaborating with one another but instead are in competition with one another. We are competing to have the career we want, the lover we want, the time we want, the life we want. Thus making women fearful and judges of each other. All of that is making women tried and affecting other areas of our lives in a negative way. "We don't center ourselves or take care of ourselves and that makes us less likely to love the people we love, to show up the way we want to show up in the world, and to really achieve our destiny," said Nelson. The Woman Code helps women balance out the demands of their career, family, and friendships to live the life that they want.