Macy's Fashion Rocks Host Nick Verreos Talks Fall Trends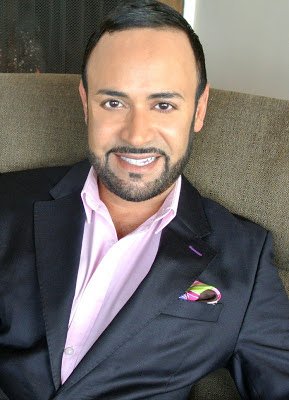 Usually the winter blues are a bad thing but not this fall as blue is the it color. Just ask fashion guru Nick Verreos. "Blue is the hot color for fall, any shade of blue," said Verreos while visiting Houston to host Macy's Fashion Rocks this past Saturday, October 25, 2014, at Macy's in the Galleria. A bold personality and even bolder sense of style, Verreos sat down with Houston Style Magazine to discuss trends, confidence, and how he defines his personal style.
Traveling to Los Angeles, New York, and now Houston Verreos, with the help of Macy's, is showing women and men how they can incorporate things into their wardrobe from this season's runways with the hottest fall trends.
Macy's contacted Verreos a while back to host Macy's Fashion Rocks because of his on stage presence, knowledge, ability to bring fun and credibility in fashion. In the Houston show Verreos was eager to show off his style-muse looks. Street-style and red carpet looks inspired by Katy Perry, Beyoncé, Gwen Stefani, JLo and more were all featured in the runway show. "These stars are everyone's muse and they own their look. These fashions allow you to take their look and make it your own. Those women are fearless with their fashion. Be fearless. "
Wearing a tailored navy blue suit with lime green accents and Yves St. Laurent Cowboy boots, Verreos looked like the epitome of southern chic. The style connoisseur told about his own personal style. Laughingly he said, "I would define my personal style as Euro-hipster, a combination of hipster boy and a little bit of European elegance. I'll give you a tailored blazer but then I'll give you hipster at the bottom with skinny jeans."
The Under the Gunn winning mentor and Project Runway alum said fashion is his friend. "Women make fashion their enemy, but there are ways to enjoy fashion. I enjoy it. " He also said fashion can be a form of "plastic surgery" and can hide, concealed, or enhances your features.
Verreos recommends that everyone get a Moto jacket to enhance their fall fashion closet. "The Moto jacket is very on trend for fall and can come in many different ways. It's a great way to update your wardrobe. It can be your way of transitioning into fall."
Another must-have for fall are booties. They are your go-to shoes this season. "Booties, that's very into fall. If you don't have a pair, get a pair. If you're petite and fear it cutting off your legs, you can get a nude pair and it will continue the leg. It's another great way of moving into fall. Also, it's all about metallics - gold, copper, silver. Having details like that in a pair of jeans or your top is a great way to transition."
As for our hot Texas weather, I asked Verreos what were some great fall pieces for someone in a warmer climate. "I live in LA and it's 85 degrees, I'm all about items and pieces. A poncho or a wrap can easily give you that fall look without feeling uncomfortable."