American Missionary Doctor Infected With Ebola in Liberia
Mariano Castillo | 9/2/2014, 2:12 p.m.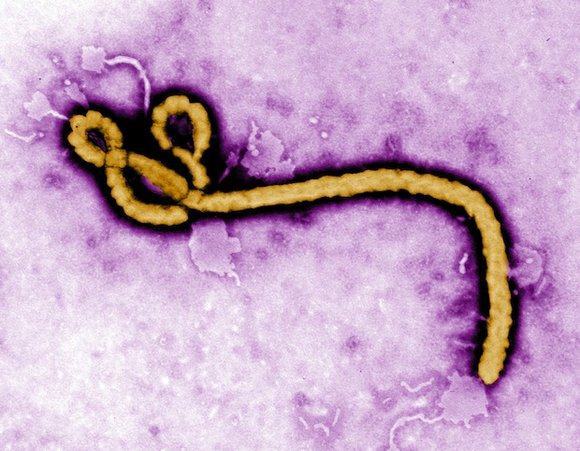 The Ebola outbreak in West Africa is much worse than official figures show, and other countries are unintentionally making it harder to control, Centers for Disease Control and Prevention Director Dr. Tom Frieden told CNN on Tuesday.
The call for action came as a missionary organization announced that another one of its doctors working in Liberia has tested positive for the Ebola virus.
"We've seen outbreaks of Ebola before. This is the first epidemic spreading widely through many countries, and it is spiraling out of control," said Frieden, who recently returned from a trip to the region. "It's bad now, much worse than the numbers show. It's going to get even worse in the very near future."
More than 3,000 people have been infected by Ebola in Liberia, Guinea, Sierra Leone and Nigeria since the outbreak began in December, according to the World Health Organization. At least 1,552 have died.
Making it worse, Frieden said, is that other countries are turning their backs on those coming from countries where the outbreak is strongest, even if they don't realize it.
Measures to restrict flights and border crossings into the countries facing the outbreak were designed to contain the spread, but are having a paradoxical effect, he explained.
"This is making it really hard to get help in and to respond effectively to the outbreak," he said on CNN's "New Day."
"What we're seeing is a spiraling of cases, a hugely fast increase in cases, that's harder and harder to manage," he said. "The more we can get in there and tamp that down, the fewer cases we'll have in the weeks and months to come."
Frieden sounded the same alarm last week during a visit to Liberia.
The sooner the world unites to help West Africa, the safer the world will be, he said.
U.S. doctor infected
An American missionary doctor working in the Liberian capital has tested positive for Ebola, his organization, SIM USA, said Tuesday. The doctor, whose name was not released, was not treating Ebola patients and it's not known how he contracted the disease, SIM USA said.
One of the first Americans to contract the disease, Nancy Writebol, also was working on a SIM USA mission. Writebol was the second human Ebola patient on U.S. soil after being flown in for specialty treatment in Atlanta. She was subsequently released on August 19.
The unnamed American doctor immediately isolated himself upon the onset of symptoms, and is currently in an Ebola isolation unit, the group said.
"The doctor is doing well and is in good spirits," SIM USA said in a statement.
Aid groups urge support
In a strongly-worded statement to U.N. members, the president of Doctors Without Borders, Dr. Joanne Liu, criticized the "global coalition of inaction" in response to the Ebola outbreak.
"States with the required capacity have a political and humanitarian responsibility to come forward and offer a desperately needed, concrete response to the disaster unfolding in front of the world's eyes," Liu said. "Rather than limit their response to the potential arrival of an infected patient in their countries, they should take the unique opportunity to actually save lives where immediately needed, in West Africa."