Galveston Holiday Special Event Lineup to Include New "Ice Land" at Moody Gardens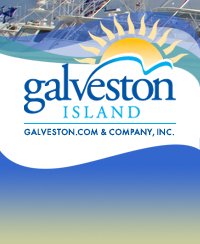 GALVESTON, TX - While Galveston is widely known as a Texas holiday destination, hosting popular annual events like Dickens on the Strand, visitors to the island this year can experience "Ice Land," a new holiday ice sculpture experience featuring nearly 2 million pounds of ice at Moody Gardens.
Here's a look at just a few of the magical events happening in Galveston this holiday season:
Moody Gardens "Ice Land" (New!)
This holiday season, Moody Gardens will be home to the coolest new experience on the gulf coast where visitors can explore 20 large ice sculptures in a 25,000-square-foot exhibit. A skilled team of professional ice carvers have transformed 6,000 300-pound ice blocks into majestic displays ranging from holiday sculptures to undersea characters from SpongeBob SquarePants. Chilled and held at a temperature of nine degrees, guests can witness these works of art daily from 12 to 10 p.m. Nov. 15 through January 4, 2015 at Moody Gardens. Visit www.moodygardens.org for details.
Festival of Lights at Moody Gardens
Brighten up the wintry season at the 13th annual Festival of Lights at Moody Gardens. Open Nov. 15 through Jan. 3, 2015, guests can enjoy the largest holiday lighting event on the Gulf Coast, featuring a mile-long trail of more than 100 sound-enhanced animated light displays. Visitors to the festival can also go ice-skating at the Moody Gardens outdoor ice rink or snow tubing on the Arctic Ice Slide. Festival of Lights will be open nightly from 6 to 10 p.m. Visit www.moodygardens.org.
Hotel Galvez Holiday Lighting Celebration
The historic Hotel Galvez & Spa invites guests to celebrate the start of the holidays with the official City of Galveston Holiday Lighting Celebration Nov. 28. Festivities will begin at 6 p.m. and include a special appearance by Santa Claus, live holiday entertainment by local performers, including the Galveston Ballet, and the lighting of the hotel's 35-foot Christmas tree. The hotel will offer a special weekend package as part of the event. Visit www.WyndhamHotelGalvez.com.
Home for the Holidays Gift Market
Kick off your holiday shopping over Thanksgiving weekend at the Home for the Holidays Gift Market. Taking place Nov. 28 and 29 at the Moody Gardens Convention Center, the gift market will feature more than 150 of the region's most unique gift vendors offering distinctive home décor, candles, craft foods, accessories and more. For details, visit homefortheholidaysgiftmarket.com.
Holiday Performances at The Grand
The Grand 1894 Opera House will kick off the holiday season with a variety of exciting performances, including The Phantom of the Opera (1925) silent film Nov. 1, Les Ballet Trockadero de Monte Carlo Nov. 15, An Irish Christmas Nov. 22, Maid Marian in a Stolen Car starring Jaston Williams Nov. 28 and 29, and The Irish Tenors Nov. 30. Throughout December, the historic theatre will offer a variety of shows to put you in the holiday spirit, including: Charles Dickens' A Christmas Carol Dec. 5, Michael Martin Murphey's Cowboy Christmas Dec. 16, Robert Earl Keen's Merry Christmas from the Fam-O-Lee Dec. 20, a holiday performance by the Houston Children's Chorus Dec. 21, Jerry Jeff Walker Dec. 27 and The Manhattan Transfer Christmas Show Dec. 28. For details, visit www.thegrand.com.