Houston Texans Defensive End J.J. Watt Agrees to $100 Million, 6 Year Deal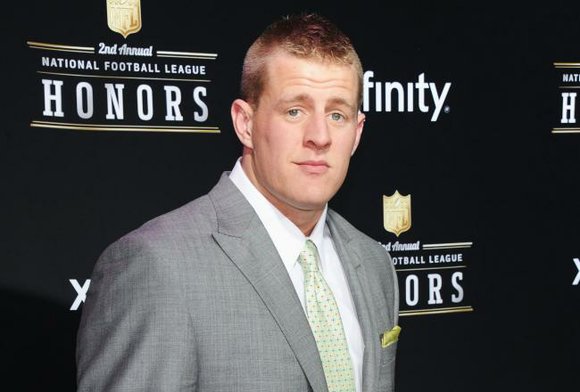 The Houston Texans and defensive end J.J. Watt have reached agreement on a new six-year extension that could pay him $100 million, league sources told ESPN's Chris Mortensen.
The deal, which affects the final two seasons of his current contract and keeps him with the Texans through the 2021 season, will pay Watt a guaranteed $51.8 million, the most for a defensive player in the history of the NFL. The $16.6 million annual value also is the highest for a defensive player.
Watt, the 11th selection in the 2011 draft and the 2012 defensive player of the year, has 36.5 sacks in his first three seasons.
He said in August that he hoped he had earned a new contract.
"With the new [collective bargaining agreement], I think one of the goals was to make guys earn their pay," Watt said. "No more big paydays up front. Make guys go out there and play, show that they've earned it.
"So I think when a team gives a big contract after the third year, they're saying, 'Listen, we think you've earned this.' I don't know if [the Texans] feel that way or not, but I sure hope I've put in all the work, and I've put in everything I can do to hopefully earn it."
Also in August, Texans owner Bob McNair said the team would redo Watt's deal early only if it made sense for the team.
"It's going to be a big contract," McNair said at the time. "If we can do something with him that makes sense for the team to do it early, we'll certainly do it."
The Texans picked up a fifth-year option on Watt's contract in May that locked him in at a salary of $6.969 million for the 2015 season. The sides had some preliminary discussions before the team picked up the option.
The Houston Chronicle first reported the parties had reached agreement Monday night.
More at ESPN.com