Uber May Be Banned in Germany
German court rules that Uber drivers need taxi license
Mark Thompson | 9/2/2014, 10:38 a.m.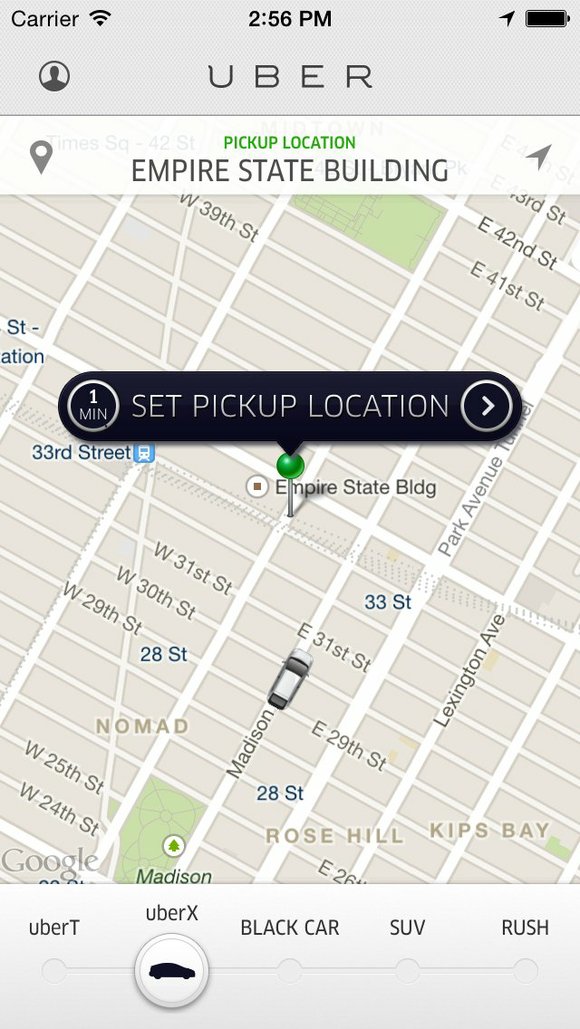 Uber is facing a ban in Germany after a court ruled that its drivers need a taxi license if they want to profit from passengers.
German law prevents unlicensed drivers from charging more than the cost of making the journey. Uber suggests a fare for each trip booked over its app, and takes a cut, so the court ruled it was breaking the law.
Uber, which means "over" in German, was launched four years ago to connect smartphone users with luxury cab drivers. The company has grown rapidly since, branching out into cheaper taxis, ridesharing and delivery services.
Backed by heavyweight investors such as Jeff Bezos and Google (GOOG), Uber is now worth about $18 billion.
Its expansion has run into fierce resistance from regulated taxi operators around the world.
Thousands of licensed taxi drivers in London, Paris, Berlin and Milan tried to bring traffic to a halt during a mass protest in June.
Uber said the protests simply resulted in lots of free publicity that led to a surge in downloads of its app.
Opponents have taken legal action too, resulting in bans in cities such as Brussels and Berlin.
But a bar across Europe's biggest economy would deal a serious blow to the company's plans. Germany is one of Uber's fastest growing markets in the region.
The company said Tuesday that it would appeal the suit filed by Taxi Deutschland, which operates its own car-booking app.
"You cannot put the brakes on progress," Uber said in a statement. "Uber will continue its operations and will offer Uberpop ridesharing services via its app throughout Germany."
More at CNN.com