CVS Ends Tobacco Sales
Michelle Fay Cortez and Kristen Hallam | 9/3/2014, 3:56 p.m.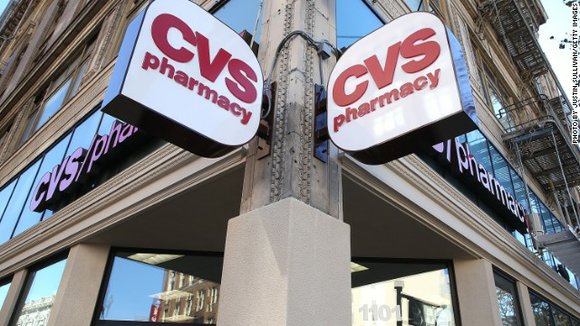 CVS Caremark Corp. (CVS) halted sales of tobacco products almost a month ahead of schedule, started a smoking-cessation campaign, and changed its name to position itself as health-care provider in the growing U.S. market.
CVS Health, as the company now calls itself, will forgo $2 billion in annual revenue as it becomes the first national pharmacy chain to end tobacco sales. None of its rivals has followed suit, with Walgreen Co. (WAG) saying a retail pharmacy ban on sales would have little impact on reducing tobacco use. Shares of CVS reached their highest value today in 34 years.
CVS, the biggest U.S. seller of prescription drugs, is seeking to emphasize its health-care offerings as the Patient Protection and Affordable Care Act added 8 million people to insurance rolls nationwide. The effort to shift its business and position itself as a preferred partner for U.S. companies and insurers should make up for the lost tobacco sales, said David Larsen, an analyst with Leerink Partners in Boston.
"CVS is pushing aggressively ahead in terms of becoming a provider of care and having in-store pharmacists and nurse practitioners offer high-quality care in a low-cost environment," he said. "They are expanding on the basis of in-store clinics, deeper relationships with health plan customers and integrated health systems around the country."
CVS operates 7,700 drugstores, 900 walk-in medical clinics, and a pharmacy-benefits manager with almost 65 million members. The Woonsocket, Rhode Island-based company rose less than 1 percent to $80.36 at the close in New York, the highest price since July 1980. The shares have gained 37 percent in the past 12 months.
Prime Position
CVS has put information about its smoking cessation program in the coveted spot behind the checkout counters that used to house cigarettes and chewing tobacco. Company officials have said they don't plan to cut back on other unhealthy products, such as high-fat snacks and sugar-laden soft drinks that are a staple of the stores.
The company's tobacco initiative was designed to help reduce the almost half a million deaths attributed to smoking each year in the U.S. Smoking rates peaked in 1954 when 45 percent of Americans reported smoking, according to a Gallup poll. About 18 percent of adults in the U.S. currently smoke, according to the Centers for Disease Control and Prevention.
Healthier Consumers
"By eliminating cigarettes and tobacco products from sale in our stores, we can make a difference in the health of all Americans," Chief Executive Officer Larry Merlo said today in a statement. "Consumers are increasingly taking control of their own health and, through our 26,000 pharmacists and nurse practitioners, we are helping people on their path to better health."
The move was welcomed by the White House, which issued a statement calling for others in the industry to follow suit.
"CVS's actions will not only help Americans across the country who are trying to quit smoking, it will also help ensure that when families go to their neighborhood pharmacy, they can get the information and support they need to live healthy lives, which can contribute to driving down health care costs," Josh Earnest, the White House press secretary, said in a statement.