Is 99 J.J. Watt's Lucky Number?
Style Magazine Newswire | 9/4/2014, 10:24 a.m. | Updated on 9/4/2014, 10:24 a.m.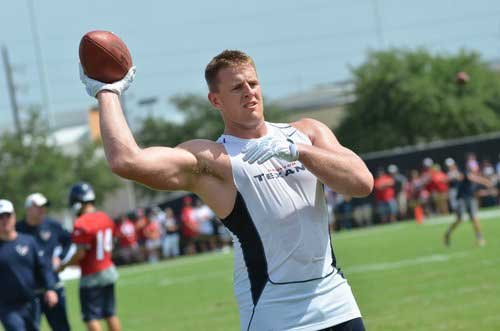 Now the #99 is more than just a jersey number for Houston Texans J.J. Watt. It is his salary for the next six years with $51 million of it guaranteed. He is now the highest paid defensive player in the NFL history. "I'm going to do everything that I can do to be the best player I can be for this team, to be the best teammate I can be for my teammates and to be the best ambassador for the Houston Texans and the city of Houston because I love this city," said J.J. Watt.
For more information, visit houstontexans.com.