AHF to Offer Free HIV Testing at Naturally Isis Festival
For the first time, AIDS Healthcare Foundation (AHF) will be participating in the annual Naturally Isis Festival in Dallas by offering free HIV testing at the September 6 event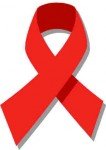 What: Free rapid HIV testing from AIDS Healthcare Foundation (AHF)
When: SATURDAY, September 6th 2 pm – 8:30 pm
Where: 2014 Naturally Isis Natural Hair Parade and Festival
Pan African Connection
828 Fourth Avenue (HIV testing near main entrance available until 6:30 pm)
Dallas, TX 75226
Who: Isis Brantley, Founder, The Isis Project
Erykah Badu, Music Artist & Parade Grand Marshall
DALLAS (September 4, 2014) – Every September, Isis Brantley – known as the "guru of natural hair care" – hosts the Naturally Isis Parade and Festival in Dallas to celebrate the pride in and practice of black ancestral culture in Texas. At the fourth annual festival this year, AIDS Healthcare Foundation (AHF) will be participating by offering the community an opportunity for free HIV testing at the September 6th event.
"My business involves a demographic where our youth from the age of twelve years old and up are infected with the HIV virus. I have always wanted to do something with the AHF, because not only am I around youth that are infected, I am reminded constantly of how I am affected because my brother died of AIDS in 1994," Brantly said. "This collaboration will help to educate, to save lives locally and globally, and to create a healthier, happier humanity."
The Naturally Isis Natural Hair Parade and Festival came about as a result of the Isis Project – a community development organization founded by Brantley to tackle a variety of societally based challenges through educational community outreach – as a unified expression and celebration of cultural traditions. Brantley's close friend, music artist Erykah Badu, has served as the parade's Grand Marshall each year.
"I wanted to do something around Labor Day that could highlight the family and community by bringing awareness to health, beauty, and microbusinesses, as well as refresh the love for African adornment and cultural importance," Brantley said of the festival. "I wanted to include education, economic development, and intergenerational dialogue while strengthening the spirit of unity."
The Naturally Isis Parade begins at 10:30 a.m. near Forest Park at Gould Street and Martin Luther King Jr. Boulevard, then travels east on Martin Luther King Jr. Boulevard to Meadow Street, and finally proceeds from Meadow Street up Grand Avenue to RL's Blues Palace parking lot, where it will end around noon.
Brantley's pursuit of cultural justice began in 1995, when she was arrested in her hair salon and charged with violating cosmetology regulations by braiding natural hair without the use of chemicals, a cultural art form that cosmetology schools in Texas did not specifically teach or certify at that time. Brantley fought in defense of the cultural practice, and in 2007 was finally grandfathered in by the state of Texas as the first natural hair care expert and educator in the state. The first Naturally Isis Parade and Festival was held in 2011.
"We are honored to have a presence at the Naturally Isis Festival this year," said AHF Texas Regional Director Bret Camp. "The grassroots community impacts that Isis has already brought about through her life and her organization mirror the passion we at AHF hold to make this community stronger, happier and healthier."
About AHF
AIDS Healthcare Foundation (AHF) is the largest non-profit HIV/AIDS healthcare provider in the USA. AHF currently provides medical care and/or services to over 344,000 individuals in 34 countries worldwide in the US, Africa, Latin America/Caribbean, Eastern Europe, and Asia. For more information, visit www.aidshealth.org, find us on Facebook: www.facebook.com/aidshealth and follow us on Twitter: @AIDSHealthcare