The Cellulite Chronicles
Jade Gold | 9/4/2014, 9:54 a.m. | Updated on 9/4/2014, 9:54 a.m.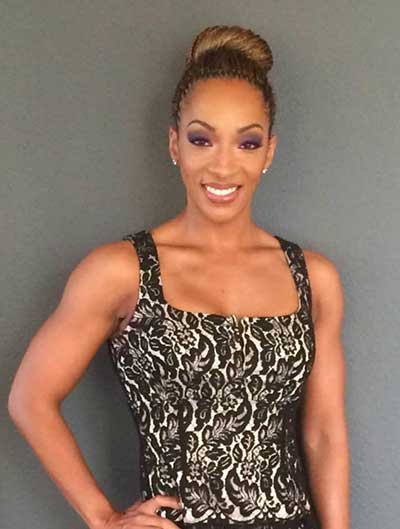 Summer has come to a close, the kids are back in school, you have a little more time back to yourself and you're in the mood for a day of retail therapy; shopping.
You're in your favorite store, in the dressing room with your favorite heels on, you've picked the perfect "Little Black Dress", you hair is freshly done, your make is on point, the fluorescent lights are creating the spotlight to hit you in all your glory and you hear Beyonce's song "I woke up like this" in your ears. You drop your clothing, look up in the mirror and you hear your theme music come to a scratching halt like a scratch on a record and the horror music like the theme song to "Jason" or "Halloween" is buzzing through the dressing room in stereo.
You gasp for air and your hands slap the sides of your thighs and there the cellulite chronicles sits with rolling hills, dimples and lumps. The fatal moment you realize, cellulite has made its new home on your thighs.
Yes, this moment was me standing in a mirror back in October 2013 before I was sick and tired enough to do something about that horrify image I was staring at. How many times had I made the excuses for the woman staring back at me in the mirror? And what was I going to do about getting rid of the nightmare chronicles? I was going to do my research and find out what is the world is cellulite?
What Is Cellulite?
Cellulite is fat cells that have bulged into the skin's middle layer, where they pull on connective tissue to create an unattractive, dimpled skin.
NOTHING can be done to get rid of cellulite or at least that's what cosmetic companies and plastic surgeons want us to believe. But is that a myth or the truth?
Lifestyle Changes That Help Get Rid of Cellulite
Avoid toxins like excessive alcohol and cigarettes, which put a burden on your body's lymphatic system. This is one of the most important things you can do for your overall health AND it helps get rid of cellulite.
Avoid junk food, diet soda, processed foods, artificial colors and flavors, and saturated fats such as butter, milk/dairy products and animal fats. Limit sugar and salt, which aggravate fluid retention.
Drink a lot of water up to 1 gallon a day to hydrate your body and flush out toxins. Don't under estimate how important this step is.
Aerobic Exercise is the Most Effective Way to get Rid of Cellulite?
While aerobic exercise may help diminish the appearance of cellulite simply because you are active and fit it is actually much more helpful to participate in strength training in addition to your aerobic activity. If you lift weights in addition to doing cardio workouts, you are much more likely to lose extra weight and tone your muscles.  This will give the appearance of less cellulite.
What Won't Get Rid of Cellulite?