Former Barker Beauty Kathleen Bradley Tells All With New Book
Susie Stillwell | 9/4/2014, 9:46 a.m. | Updated on 9/4/2014, 9:46 a.m.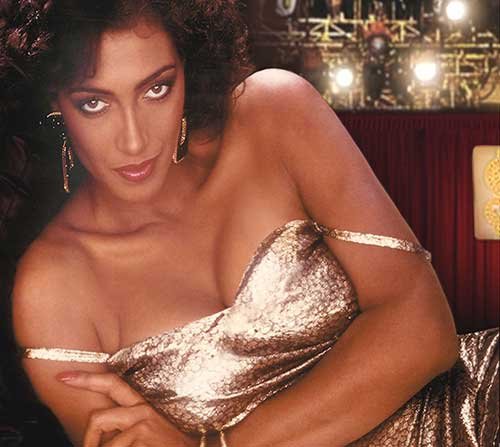 Well, here we are again with one of my best friends, Kathleen Bradley aka Mrs. Parker from the Friday movie fame and one of Bob Barker's beauties from The Price is Right.
Susie Stillwell:/Juicy Culturee Hi Kathleen.
Kathleen Bradley: Hey girl, how are you? Glad to be here for you.
SS/JC: So since we last spoke in an interview there has been a lot going on with you. I hear you are traveling the US with a book you recently finished after 7 years of writing.
KB: Yes, it took me 7 whole years but I am happy with the outcome. I had a June 5th release date and since then I have been traveling and book signing my book in my hometown of Girard, Ohio, and on to Cleveland, Pittsburg, and of course all over the state of California from Los Angeles to Palm Springs and Encino.
SS/JC:  Ok we need to get you to the Texas market with your book.
What is the name of your book, by the way, so our views can go and find it?
KB: It's called Backstage at the Price is Right, Memoirs of a Barker's Beauty.
SS/JC: And in this book are you divulging any trade secrets about the show?
KB: Yes, but, you'll have to read it to find out what they are, but yeah, I am telling it like it is.
SS/JC: Would you call this book a tell all?
KB: Haha… umm you could say that…
SS/JC: Now, I do remember there being a gag order from the production. Who were they again? Was it Stu Billet Productions?
KB: No girl, it was the Price is Right Production Co. and yes, there was a gag order.
SS/JC: And how did you get around it to write your book?
KB: Well, when the gag order was no longer in effect, I decided it's my life's experience too. I'm telling it as part of my memoirs.
SS/JC: Where can we buy your book Kathleen?
KB: Barnes and Noble, Amazon.com and most popular bookstores and you can go on line to Kathleenbradley.tv to buy it. And please, feel free to visit the website for more details and information.
SS/JC: Ok Kathleen how much is the book?
KB: I have a soft cover 1st edition that is black and white with black and white photos for $19.99. The hard cover is $26.99. The book has a fabulous amount of pictures both color and black and white. The new edition has color pictures.
SS/JC: So we get to experience Ms. Parker up close and personal and in living color. Now you do have novelty items as well?
KB: Yes Sis. I do and will be showing and selling those as well...
SS/JC: I hear there is some really interesting reading in your book; some that Bob Barker would probably not like. Is this accurate?
KB: Yes, I'm sure it is right; some things I allude to and some things were told to me by other models from the show. It's all there in the book. Read it for yourselves.
SS/JC: OK on to current news. I hear they are planning another Friday movie but are having issues with Chris Tucker. Do you think they will be bringing Mrs. Parker back? Oh we certainly hope so.
KB: Yeah, they are talking about it, but so far nothing has happened. I just saw Chris at Cedric the Entertainer's golf tournament and he and I agreed we wouldn't mind being in another movie, however, it has to be a quality product; as good as the first.
When you want to know about your favorite stars, their history and their future plans come to Juicy Culture. I am keeping them reel-to-reel just for you. If there is someone you want to get to know up close and personal, contact us at juicy_culture33@yahoo.com, or to make a comment go to susiestillwell111.com. Click on Juicy scroll to the comment section. Sometimes I post your comments so feel free to leave it there.