Ten-Time Olympian Carl Lewis Joins UH's Track and Field Coaching Staff
Style Magazine Newswire | 9/4/2014, 10:15 a.m. | Updated on 9/4/2014, 10:15 a.m.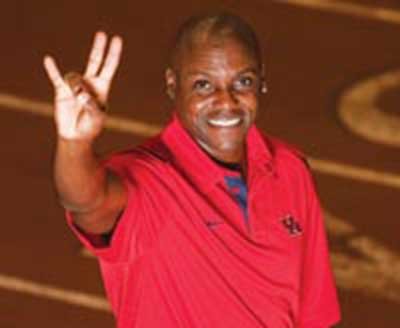 After volunteering as a coach for the University of Houston during the 2013-2014 season track and field star and ten-time Olympic medalist Carl Lewis officially joins the University of Houston Cougar track and field coaching staff. Lewis will coach one of his best events, sprints and jumps. To this day, Lewis still holds the record at UH for the indoor 55-meter dash (6.07) and both indoor and outdoor long jump records 8.56m (28'-1") and 8.62m (28'-3.5") according to KPRC 2.
For more information, visit uh.com.