Waste Management's Attempts to Limit Local Government's Authority Leaves Communities and Activists Outraged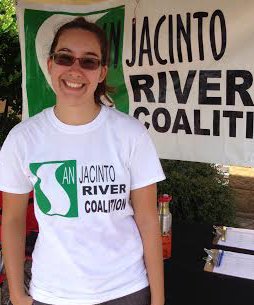 The San Jacinto River Coalition is holding a press conference and protest at 1:00 pm on Thursday, September 4 at the headquarters of Waste Management Inc., located at 1001 Fannin St in downtown Houston.
The Houston-based Fortune 500 Company has made it clear they do not want to fully clean-up their decades old toxic waste in the San Jacinto River. Now, they've made it clear they want cities and counties in Texas to have limited authority to pursue environmental polluters. Waste Management's efforts are in response to Harris County Attorney's Office seeking nearly $2 billion in penalties for the San Jacinto River Waste Pits. As published recently in the Houston Chronicle (page B5, August 24), Waste Management and International Paper supported legislation to "diminish the power Texas cities and counties have had for decades to file such environmental enforcement lawsuits".
The Waste Pits, which Waste Management and International Paper are responsible for, were abandoned for over 40 years - - left in the San Jacinto River to pollute Galveston Bay's precious fishery and the communities surrounding the Pits. Those effected by the two companies' lack of concern for the environment and people of Harris County, do not feel it is the companies place to decide the limitations of their punishments. It is imperative to the future of the surrounding communities that Harris County seeks retroactive penalties because the Superfund Process will not clean up all of the damage caused by the Waste Pits over the past four decades. Director of the San Jacinto River Coalition, Jackie Young, states that "The people of Channelview and Highlands have unknowingly raised their children in homes with carcinogenic dioxin and furans in the yards and allowed their families to play and swim near the highly toxic Pits. Diminishing local government's authority will put more emphasis on federal courts and will increase the time necessary to solve such complex issues."
Concerned community members, The Sierra Club, TEJAS (Texas Environmental Justice Advocacy Services), Texans Together, and local activists will join the San Jacinto River Coalition at today's press event.
For more information, visit texanstogether.org