Lone Star Project Voter ID/Redistricting Update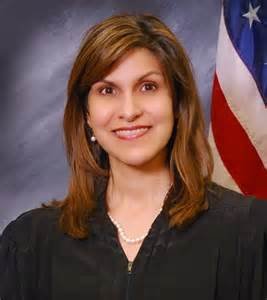 To: Lone Star Project Friends and Supporters
From: Matt Angle
Re: Intentional Discrimination, Voter Photo ID &
Congressional Redistricting Litigation
Date: September 8, 2014
The Lone Star Project helps support the lead plaintiffs challenging the Texas voter photo ID law and also provides financial, research and technical support to a major plaintiff group in the congressional redistricting litigation still moving through federal court.
Sworn testimony in both the voter photo ID trial and the congressional redistricting trial is making a strong case that Greg Abbott and other state GOP leaders intentionally discriminated against African American and Hispanic Texans. Abbott provided assistance and advised the legislature to pass the discriminatory voter ID law and congressional redistricting plan. He is now spending millions in Texas taxpayer funds to defend them.
Voter Photo ID Litigation
The voter ID trial is underway now in Corpus Christi before Federal District Court Judge Judge Nelva Gonzales Ramos. The trial began on September 2, and the court heard evidence from plaintiffs all week. Plaintiff's arguments will likely conclude on Monday or Tuesday, after which Greg Abbott's Office of the Attorney General will begin laying out their defense.
The lead plaintiffs in the voter ID litigation include Congressman Marc Veasey along with nearly a dozen other individuals and the League of United Latin American Citizens (LULAC). The Veasey/LULAC plaintiffs are represented by prominent civil rights attorneys J. Gerald Hebert, Armand Derfner and Chad Dunn (among others). Hebert, Derfner and Dunn have presented most of the witnesses put forward by plaintiffs so far, including voting rights experts, citizens who were denied the opportunity to vote and key minority elected officials including Congressman Veasey, State Senator Rodney Ellis and State Representative Ana Hernandez.

The US Department of Justice has intervened in the case and has also presented witnesses, and the Mexican American Legislative Caucus (MALC) has called State Representative Trey Martinez Fischer as a witness.
While there have been several press stories covering the Texas voter photo ID trial pointing out the problems with the law itself, most have failed to cover the crucial intentional discrimination claims. Many of the witnesses who have testified in the trial have provided important evidence showing that the Texas voter ID law is not only discriminatory in its effect, but was adopted with the intent to discriminate.
Voting rights expert, Dr. Allan Lichtman, concluded an extraordinary exchange detailing evidence of intentional discrimination by saying :
"The bottom line here is that SB14 [Texas voter photo ID law] was not passed despite race but was directly and knowingly passed because of race." (Trial transcript, 9/5/14 a.m., Case No. 2:14-CV-00193, page 99, lines 10, 11, 12)
In his formal report to the court, Dr. Lichtman specifically cites actions and statements of Attorney General Greg Abbott as evidence of intentional discrimination. Referring to Abbott's campaign appearance and acceptance of the endorsement of Ted Nugent who holds racists views and spouts racist comments, Dr. Lichtman stated in his report:
"A candidate like Attorney General Abbott cannot choose those who decide to support him, but he does choose those he decides to campaign with, a decision that is carefully calculated." (Lichtman: Report on Racially Discriminatory Intent Underlying Texas's Photo Voter Identification Law, SB14, page 69)
News coverage of the Texas voter ID trial has mistakenly reported that a decision by Judge Ramos is not expected until after the 2014 elections. In fact, the trial was set in early September specifically so it would be possible for a decision to be made prior to the election.
If Judge Ramos rules that the Texas voter photo ID law is discriminatory, she could issue an injunction to block Abbott and other state leaders from enforcing it in the 2014 elections.
Congressional Redistricting Litigation
A three-judge Federal Court in San Antonio heard five days of testimony and then closing arguments regarding the congressional redistricting plan passed by the legislature in 2011.
During testimony, former Chair of the House Redistricting Committee, Burt Solomons, admitted lying to Rep. Marc Veasey in an exchange on the House floor (See 8/14/14 trial transcript, pp. 1308 (line 24)-1313 (line 9).). Also, Republican map drawers admitted using race to divide districts and confirmed that Greg Abbott's AG office provided advice and gave direction as the discriminatory maps were drawn. Finally, attorneys representing Abbott and the state struggled (unsuccessfully) to explain their conflicting and inconsistent statements throughout the trial.
A ruling from the court is not expected until later this year, and an additional trial involving the current congressional map may be held as well.
Fighting to overturn discriminatory actions by Greg Abbott and other Texas GOP leaders through the courts is challenging at every level. It requires money, outstanding legal counsel, research and technical expertise. Often donors, activists and even political leaders lose patience and interest. However, the current voter ID and redistricting cases will largely determine whether African American and Hispanic Texans will be able to exercise their true voting strength and help return responsible, fair-minded leadership to our state.
The Lone Star Project will continue to follow the voter ID and redistricting litigation as it plays out and will continue providing assistance to our key plaintiff groups. We appreciate those who have helped us in this effort and will keep you informed as the litigation plays out.
For more information, visit lonestarproject.net/