Red, Itchy Rash? Get the Skinny on Dermatitis
NIH | 9/10/2014, midnight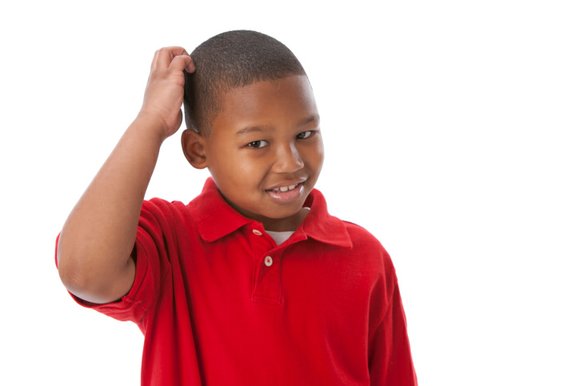 You've probably had a rash at some point or another, whether from poison ivy or the chickenpox or something more unusual. Why does your skin break out in red blotches like that? More important, is there anything you can do about it?
We often think of the skin as a barrier—it keeps the insides of our bodies in, and it keeps the outside world out. But our skin is also filled with special cells of the immune system. These cells protect the skin and body against viruses, bacteria and other threats. Whenever these cells detect a suspicious substance, they begin a chain reaction in the skin that leads to inflammation. The medical name for this reaction is dermatitis. But it's more commonly known as a rash.
There are many different types of dermatitis, and each has a distinct set of treatments. Sometimes the skin's immune cells react to something that directly touches the skin. Other times, the immune system flares in the skin because of a whole-body infection or illness.
The symptoms of these different types of rashes often overlap. "Itching is a common symptom for all these problems," says Dr. Stephen I. Katz, director of NIH's National Institute of Arthritis and Musculoskeletal and Skin Diseases. Many rashes are red, painful, and irritated. Some types of rash can also lead to blisters or patches of raw skin. While most rashes clear up fairly quickly, others are long lasting and need to be cared for over long periods of time.
Eczema, or atopic dermatitis, is a dry, red, itchy rash that affects up to 1 in 5 infants and young children. It often improves over time, although it can last into adulthood or start later in life. In this condition, the water-tight barrier between skin cells gets weak, which lets moisture out and other things in. That's why people with atopic dermatitis have to moisturize their skin, and they're more susceptible to skin infections.
Researchers have recently identified specific genes that are involved in maintaining the skin barrier. People with certain versions of these genes are more likely to get atopic dermatitis.
"The skin is the outermost sentinel for fighting off bacteria and noxious agents," says Katz. "If the barrier is broken somehow, you can become more allergic to things."
A skin allergy, or allergic contact dermatitis, produces a red, itchy rash that sometimes comes with small blisters or bumps. The rash arises when the skin comes in contact with an allergen, a usually harmless substance that the immune system attacks. Allergens trigger allergic reactions. Allergens can come from certain soaps, creams and even pets.
Your immune system might not react the first time you encounter an allergen. But over time, your immune system can become sensitive to the substance. As a result, your next contact may lead to inflammation and an allergic rash.
"The most common form of dermatitis that is seen anywhere is an allergic contact dermatitis to nickel," says Katz. "Why? Because of ear piercing." Many inexpensive earrings are made of nickel, and over time, wearing nickel earrings can cause an allergic reaction to the metal.