Legendary Musician Joe Sample Has Died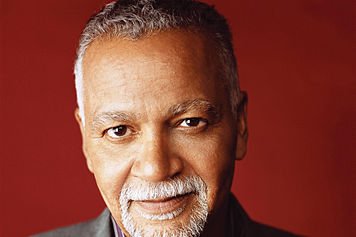 Legendary jazz musician Joe Sample has died at the age of 75. The cause of death was not disclosed. However, it is known that Sample had two heart attacks in 1994 and 2009.
Sample's family confirmed the news of his death via a Facebook post.
"At 9:50pm (Houston, TX time), September 12, 2014, Joe Sample passed. His wife Yolanda and his son Nicklas would like to thank all of you, his fans and friends, for your prayers and support during this trying time. Please know that Joe was aware and very appreciative of all of your prayers, comments, letters/cards and well wishes."
Born in Houston, Texas as Joseph Leslie "Joe" Samplebon on February 1, 1939, Sample rose to fame as one of the founding members of the Jazz Crusaders that came together while Sample studied piano at Texas Southern University. When The Crusaders made the move from Houston to Los Angeles they recorded their first album in 1961 and followed with several more albums.
Sample would begin to venture out on his own in 1969 with solo projects. This opened the door for him to work with artists like Marvin Gaye, Tina Turner, Anita Baker, B.B.King, Ron Brown, and Shelly Manne.
A man of many talents, Sample was also an innovator. He was a pioneer in the industry utilizing the electric piano before it was really known.
Throughout his lengthy career Sample would record over 20 solo albums.
As big as his heart was for music, it was even bigger when it came to caring for his community. Sample was known throughout the Houston area for always giving of himself to help someone in need.
Funeral arrangements are pending
Read stylemagazine.com for more details.
Services for Joe Sample: Friday, September 19, 2014, 6:00pm-9:00pm, wake and viewing open to the general public, Our Mother of Mercy Church, 4000 Sumpter St., Houston, TX, 77020. Funeral services will be private. In lieu of flowers, etc., the family asks to make donations to the Joe Sample Youth Organization, a 501 (c)(3) non-profit. Contributions can be made via paypal/credit card using the following link: https://www.paypal.com/cgi-bin/webscr?cmd=_s-xclick&hosted_button_id=QV5AUC3H6AGQL or via check to the following address: Joe Sample Youth Organization, P.O. Box 590254, Houston, TX 77259.