OWN: Oprah Winfrey Network October 2014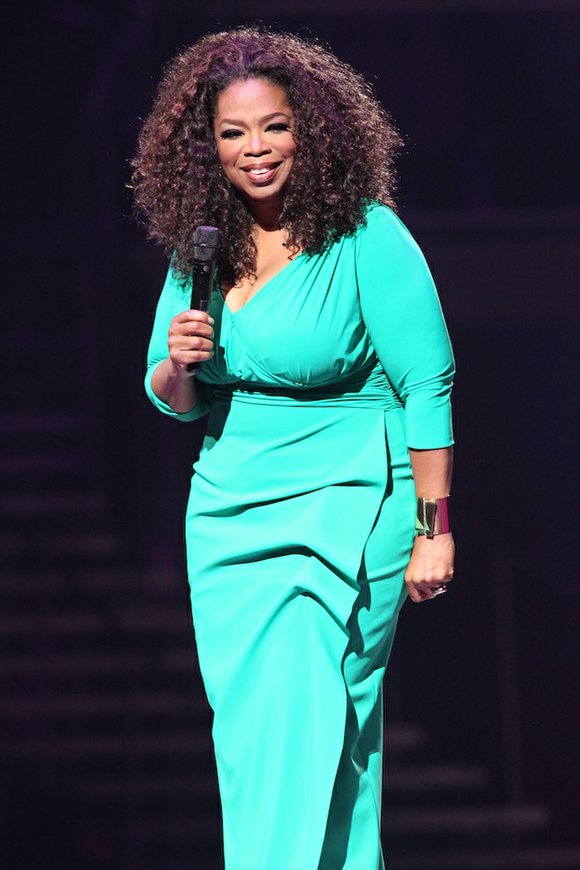 NEW SERIES & SEASONS
(P) Denotes: Premieres
OPRAH: WHERE ARE THEY NOW?
Series Premiere – Sunday, October 5 (9 p.m. - 10 p.m. ET/PT)
"Oprah: Where Are They Now?" features updates on some of the biggest newsmakers and most memorable Oprah show guests of all time.
(P) Sunday, October 5 (9 p.m. - 10 p.m. ET/PT) Episode: Child star Raven-Symoné, singer Jackie Evancho, "Blossom" actress Jenna Von Oy, soap star Maurice Benard
Oprah sits down with Raven-Symoné ("The Cosby Show") for a candid conversation about her infamous Tweet in support of gay marriage that set tongues wagging about the "That's So Raven" star's own sexuality, and who she is now as an adult woman after being in the public eye for so long as a child actress. Find out what she is doing now, plus updates with singer Jackie Evancho, who opens up about the shocking bullying she endured at the hands of schoolmates following her appearances on "America's Got Talent." Also "General Hospital" star Maurice Benard on his intense battle with bipolar disorder, and Jenna Von Oy from "Blossom."
(P) Sunday, October 12 (9 p.m. - 10 p.m. ET/PT) Episode: Actress Viviva A. Fox, Janine Turner, Jimmy McNichol, Peter Ostrum
Oprah sits down for a candid conversation with 1990s Hollywood "It Girl," actress Vivica A. Fox; plus updates with actors Janine Turner ("Northern Exposure"), 70s teen idol and "General Hospital" star Jimmy McNichol and Peter Ostrum, whose only film role was Charlie Bucket in "Willy Wonka & The Chocolate Factory;" "Oprah" show guests from our Hall of Fame, and dramatic "Shlumpadinkas" makeovers.
(P) Sunday, October 19 (9 p.m. - 10 p.m. ET/PT) Episode: YouTube Singer Charice, Carmen Electra, Macy Gray, Tenika Wilson
Oprah welcomes Charice, the Filipina singer who rose to fame via YouTube, and whom Oprah has called "the most talented girl in the world," makes a surprising revelation; celebrity updates include Carmen Electra, radio and TV personality Shadoe Stevens and singer Macy Gray; plus Anastasia Soare, the Beverly Hills-based Eyebrow Queen, and Tenika Wilson, the transsexual who was in the car with Teddy Pendergrass during the tragic accident in 1982 that left the singer paralyzed from the chest down.
(P) Sunday, October 26 (9 p.m. - 10 p.m. ET/PT) Episode: The cast of "A Different World," Finola Hughes, Rock Legend Paul Stanley
Oprah reunites the cast of "A Different World" for a long-anticipated, memorable, and fun-filled reunion. The cast reunion includes stars Jasmine Guy, Kadeem Hardison, Darryl M. Bell, Dawnn Lewis, Cree Summer, Sinbad, and Debbie Allen, sharing how they addressed important life issues in each episode and their favorite memories of six seasons together; Plus updates with "General Hospital's" Finola Hughes and rock legend Paul Stanley of KISS; Brazilian transgender modeling sensation Lea T., and Rachel, the Australian "Oprah" show guest whose inspiring video love letter brought viewers throughout the world to tears.
CONTINUING SERIES(New Episodes)
(P) Denotes: Premieres
IYANLA: FIX MY LIFE
Saturdays (9 p.m. - 10 p.m. ET/PT)
In the popular self-help series, bestselling author, spiritual life coach and television host Iyanla Vanzant goes behind closed doors to help people whose relationships and lives have broken down.