Murda Mook Battles in Atlanta and Kicks Off BET Awards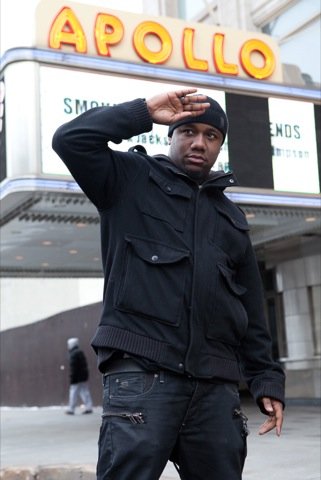 Coleman Entertainment Group and the King of Battle Rap Murda Mook will be in ATLANTA THIS WEEK to kick off the BET Hip Hop Awards weekend with a RAP BATTLE Special Event alongside superstar rapper SNOOP DOGG that will take place at THE MASQUERADE (695 North Avenue NE, Atlanta, GA) on Friday, September 19th. Doors will open at 5pm.
Raw and intense, Murda Mook is a rising star in music, and has earned respect and praise from his peers and some of the industry's biggest names, including Lil' Wayne, Drake and Eminem!! He recently launched his single 'Preach' and the video can be seen here:
About MURDA MOOK
Hailed as the KING OF BATTLE RAP, Murda Mook is the Harlem rapper who has broken the all hip hop barriers to become a star in his own right. Praised by some of the industry's biggest superstars including Lil' Wayne, Eminem and LL Cool J, Mook has just finished a collaboration with the latter and is currently gearing up for his Rap Battle concert in Atlanta with Snoop Dogg on September 19th, as well as an upcoming appearance on the BET Hip Hop Awards! He's the rapper of the moment, and is also the star of Fuse's ROAD TO TOTAL SLAUGHTER.
For more information, follow him on twitter and instagram.