SEPHORA - Galleria Grand Opening September 26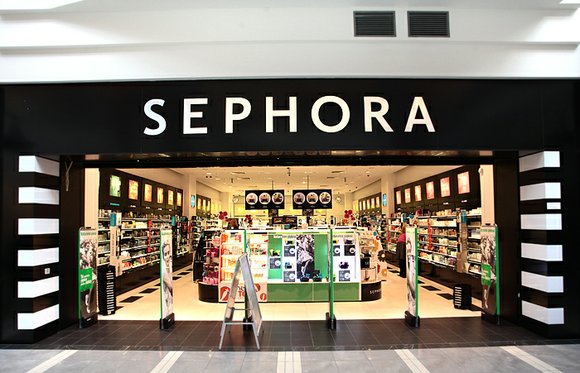 Calling all makeup mavens, fragrance fanatics, skincare enthusiasts and beauty addicts! SEPHORA is offering more beauty at our new location in Houston, TX on September 26th.
The expanded 8,353 square foot, free-standing SEPHORA store at Houston Galleria is a virtual paradise of endless beauty options with over 13,000 products from more than 200 brands, including SEPHORA's own collection of makeup, skincare, tools and accessories.
New makeup and nail lines such as Becca, Christian Louboutin, Cover FX, and Kat Von D
Innovative nail, makeup, sun care, haircare and fragrance offerings from cult favorite brands like Algenist, Benefit, Bumble and Bumble, Elizabeth and James Nirvana, Fresh, GLO and Marc Jacobs Beauty
Expanded assortments of Make Up For Ever, Nars, Obsessive Compulsive Cosmetics and Smashbox
Here's what's hip and happening at SEPHORA Houston Galleria:
Transform your look in minutes:
Try a complimentary Mini Makeover at the SEPHORA Beauty Studio: the destination in store for one-on-one beauty sessions with our experts. The Beauty Studio at SEPHORA Houston Galleria has grown and Services offered include: Blush & Bronze, Flawless Foundation + COLOR IQ, Treat & Conceal, Smoky Eye, False Lashes, Perfect Lips, Everyday Eye and Essential Eyeliner.
Get a Custom Makeover: get the look you want, for every day or a special event, custom-created in a private 60-minute makeup session with an expert artist. Plus, get tips and techniques to recreate it on your own. Minimum $50 purchase required.
Test our IQ Services: Use Sephora's revolutionary in store technology to discover your perfect foundation match with Color IQ and the most precise skincare recommendations based on your individual concerns with Skincare IQ.
Take a Class: Sephora's newest Sunday morning educational course is now available at Houston Galleria. Sephora Classes offer private group instruction on a variety of techniques and subjects in a fun and casual atmosphere. Hosed by our seasoned instructors before store hours, you can learn skincare basics, how to apply false lashes and other on-trend topics designed to sharpen your beauty skills. Complimentary for all Beauty Insiders, you can book your appointment online or in-store.
Glam on the Go: travel is easy with SEPHORA's new Beauty on the Fly– find all your travel friendly beauty essentials in one spot!
Get privileged! Get rewarded! Get personal! Join Beauty Insider (BI) today to get behind the beauty velvet rope access to Insider-only products, exclusive samples, birthday gifts and an all-access pass to personalized beauty. Already a member? Update your SEPHORA status and become part of the premium rewards program, Very Important Beauty Insider (VIB). Not only will you receive all the fabulous BI perks, VIB status will also grant you additional benefits, from large in-store and online discounts to free VIB-only beauty bonuses and an invite to a private Holiday Shopping Party. The VIB ROUGE level, the premium new membership level for the most fervent product junkies, offers unparalleled insider access to one-of-a-kind experiences and rewards like limited-list events with brand founders and celebrities, advance access to new products, free shipping on Sephora.com, unlimited complimentary services at the SEPHORA Beauty Studio, access to once in a lifetime rewards, and your own beauty concierge hotline.
It's a birthday celebration for you and SEPHORA Houston Galleria! It may be SEPHORA's birthday in Houston, but the celebration doesn't stop at the store opening. As a Beauty Insider at any level, you're also eligible to receive a special gift – MAKE UP FOR EVER CELEBRATE FOREVER! Check your e-mail, mail or simply come back to SEPHORA Houston Galleria or any other SEPHORA location, within two weeks of your birthday to pick up the special gift SEPHORA has waiting for you!
Sephora Houston Galleria
5015 Westheimer
Houston, TX 77056
Phone: (713) 961-3580
Store Hours:
Mon-Sat: 10 am to 9 pm
Sun: 11 am to 7 PM
More at Sephora.com