Shonda Rhimes Responds to Being Described as an 'Angry Black Woman' by the New York Times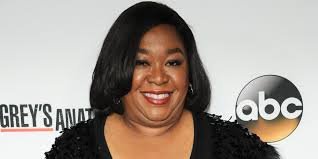 by Alex Abad-Santos
On Friday, The New York Times published a careless and obtuse piece about ABC's new show How to Get Away with Murder. The article, "Wrought in Their Creator's Image" is chief television critic Alessandra Stanley musing, bluntly and clumsily, about how hyper-successful television showrunner Shonda Rhimes produces characters that Stanley feels are built atop racial stereotypes. It calls Rhimes, one of the most powerful producers in the television industry, an angry black woman in its first sentence — and somehow it goes downhill from there.
"Ms. Rhimes has embraced the trite but persistent caricature of the Angry Black Woman, recast it in her own image and made it enviable. She has almost single-handedly trampled a taboo even Michelle Obama couldn't break." Stanley wrote. "Ms. Rhimes started small with Bailey, a secondary character, not a star; moved on to the charismatic best friend Dr. Naomi Bennett on Private Practice, now canceled; and then went big with Olivia. Now she is shooting the moon with Annalise [Keating]."
Putting the condescending race-splaining aside for just one moment, there's a huge problem with Stanley's assessment of Keating (Viola Davis), the star of How to Get Away with Murder — Shonda Rhimes isn't the creator of the show. The creator of the show is a man named Pete Nowalk (who has written and produced on Rhimes's shows in the past), as Rhimes pointed out on Twitter.
Read more at Vox.com