Generals Motors Always Ahead of Innovation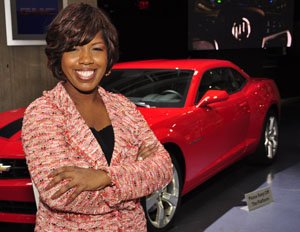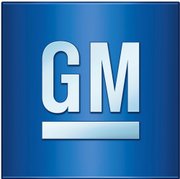 It seems that automobiles have always been part of the American way of life. But there once was a time when horse and buggy was the normal mode of transportation. William "Billy" Durant was a leader in horse-drawn transportation. However, when he saw the public's growing interest in automobiles he founded General Motors in 1908.
During this time the automobile industry was still fairly new. Existing car companies were only moving a handful of vehicles per year. And some even got reputations of doing bad business of taking customers' hard earned money and then going out of business before the customer got their car. Another car manufactory of the time wanted to gain customers' trust in the industry again so he proposed consolidating several of the car manufactures. The idea caused a light bulb to go off in the head of Durant since he had made a good sum of money in a similar way in the horse-drawn transportation industry. So instead of selling customers one kind of vehicle, Durant wanted to sell a variety of vehicles. Thus GM was birthed.
Earlier on GM became the parent company of the Buick Motor Company since Durant already owned it. Soon after he slowly began acquiring more companies such as Oldsmobile, Cadillac, and Oakland (now known as Pontiac). Before long Chevrolet, Vauxhall and Opel were added to the expanding GM line up.
It was because of engineers' vision for design that change the way people viewed automobiles. Vehicles were not just ways to get around but they became an extension of the person's style.
Since those early years until now General Motors has always been a pioneer of innovation, design and production. Another company that has thought differently to stay abreast of the changing times is Houston Style Magazine. And for 16 years Houston Style Magazine has helped General Motors to keep fueling the American fascination with the automobile with exclusive content across multiple channels.
Jocelyn Allen, General Motors' Director of Regional, Grassroots, and Diversity Communications, discusses the partnership with Houston Style Magazine further.
Houston Style Magazine: Why is the Houston Style Magazine partnership important to General Motors?
Jocelyn Allen: The relationship that General Motors and Chevrolet shares with Houston Style Magazine is really important to us. For more than a decade they have been there for us and the Houston Style Magazine is really the voice and the conscience of the community. So whether it was great things that we were doing like the dedication of the Martin Luther King Memorial or Black Girls Rock or the Stellar Gospel Awards they have always been there. But even in the bad times they have been there to check us when we needed to be check and be a fair and balanced voice.
HSM: You buy a lot of publications. What makes Houston Style Magazine stand apart from the others?
JA: You know General Motors and Chevrolet we buy an awful lot of media whether that's through advertising or events but what makes the relationship with Houston Style so amazing and so wonderful is that Houston Style is literally everywhere. Whether we are sponsoring the NAACP Image Awards or Black Girls Rock or the Stellar Gospel Awards Houston Style is right there on the red carpet and they are making sure that people know that Chevy is apart of the community.
HSM: How has Houston Style Magazine supported General Motors' initiatives over the years?
JA: Over the years Houston Style Magazine has been incredibly supportive of General Motors and Chevy specifically whether it was being at our events to record history or whether it was bringing voice to the different things we were doing Houston Style has just been amazing in their commitment to General Motors and in showing General Motors their commitment to the African American community.
Houston Style Magazine will honor General Motors as the 2014 Pinnacle Award honoree at the Houston Style Magazine 25th Anniversary Awards Reception on Friday, October 3rd at Del Frisco's Steak House at 6:00pm.
For more information on General Motors, visit gm.com.
For more information about Houston Style Magazine 25th Anniversary Awards Reception, visit stylemagazine.com/style25.