Hometown Hero Tony Wyllie is MVP in NFL Public Relations
Erynn Haskins | 9/25/2014, 9:48 p.m. | Updated on 9/25/2014, 9:48 p.m.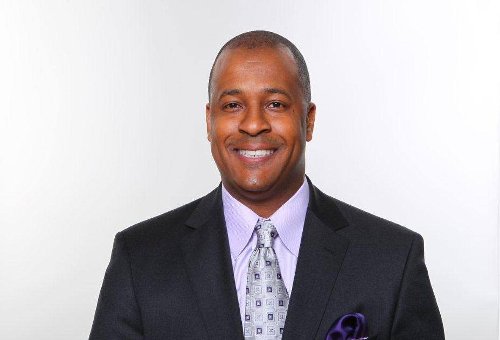 As the NFL's most sought after public relations professional, Tony Wyllie has taken on the role as the most valuable player in NFL public relations.
Born in Brooklyn, NY, as Hubert Anthony Wyllie, he moved to Houston, Texas as a child. While attending Texas Southern University, Wyllie began his career in football as a game-day intern with the Houston Oilers. Throughout his youth, Wyllie participated in several internships that included PR work with the San Diego Chargers, Dallas Cowboys where he received a Super Bowl ring, and Houston Astros.
In 1994, Wyllie made his mark in the NFL as Assistant Director of Public Relations for the Los Angeles Rams. After the Tennessee Oilers hired him in 1998, Wyllie became the youngest PR director in the NFL.
In 2000, Wyllie left the Titans to become the Vice President of Communications for the Houston Texans during the team's first year of operations. During this time, Wyllie also worked as an adjunct professor at Texas Southern University.
Wyllie's notable accomplishments include promoting six players that have been elected into the Pro Football Hall of Fame and earning the Pete Rozelle award by the Pro Football Writers of America. To date Wyllie remains the only executive in NFL history to win it with three different teams.
Wyllie has also served as a sub-committee chairman on Houston's Super Bowl XXXVIII host committee and has worked three years in the sports information department of Texas Southern University. There he received his degree in Journalism and earned an MBA from the Jones School of Business at Rice University.
In May 2010, Wyllie became a Senior Vice President of communications with the Washington Redskins where he was able to work directly with each team's upcoming stars in the early stages of their career. Wyllie is also a professor at the Georgetown University Sports Industry Management faculty.
Throughout his career, Wyllie has been on the public relations team for the NFL for eight different Super Bowls and has served on the boards of the Ensemble Theatre in Houston, the March of Dimes, Management Leadership for Tomorrow-Houston, John P. McGovern Museum of Health & Medical Science, the Houston Texans YMCA and the Touchdown Club of Houston.
His career has allowed him to travel all over but no matter how far he goes he always comes home to Houston. His recent visits home as allowed him to receive the Texas Southern University's Distinguished Alumni Award and give the commencement address to the class of 2013. Wylie will return once again to Houston to receive the Hometown Hero Award from Houston Style Magazine at the magazine's 25th Anniversary Reception on October 3, 2014 at Del Frisco's.
Although the brother of Kappa Alpha Psi Fraternity, Inc. list of accomplishments are lofty his proudest accomplishment is that of being a husband to his wife Natasha and father to James Anthony and Toni Simone.
For more information on Tony Wyllie, visit: www.redskins.com