New Owner for Shrek and DreamWorks Animation?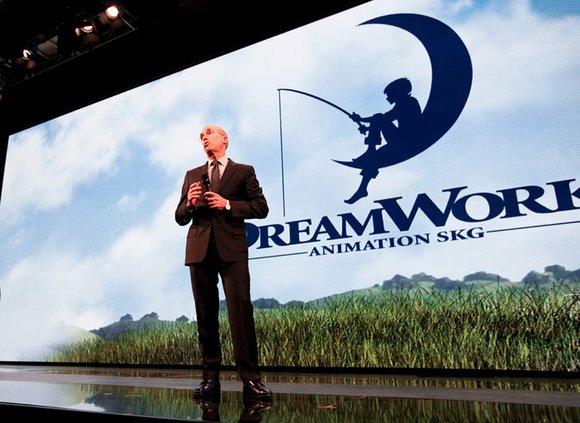 The deal might make a lot of sense for DreamWorks though. The company would no longer have to face the ire of shareholders every quarter. There won't be as much pressure on the studio to have every film be a big hit. Katzenberg, who is DreamWorks Animation's CEO, may also prefer to have the company remain semi-independent as opposed to becoming a small part of a much larger media empire.
And make no mistake. This deal will live or die with Katzenberg since he owns 100% of DreamWorks Animation's class B shares that hold most of the voting power at the company.
So ultimately it will come down to price. Disney bought Pixar for $7.4 billion. There is no way that DreamWorks, which currently has a market value of $1.9 billion, will fetch that much.
According to The Hollywood Reporter story, SoftBank was looking to pay $3.4 billion. Would Katzenberg hold out for something closer to $4 billion? That's the price Disney paid for both Marvel and Lucasfilm.
Still, $3.4 billion is much more than what DreamWorks Animation was worth on Friday before SoftBank came into the picture ... and DreamWorks Animation may not deserve a much higher premium because of its inconsistent track record.
Let's be honest. Shrek and Donkey may be hilarious. But they are no Iron Man or Luke Skywalker.
More at CNN.com