Body of Missing Arkansas Real Estate Agent Found in Shallow Grave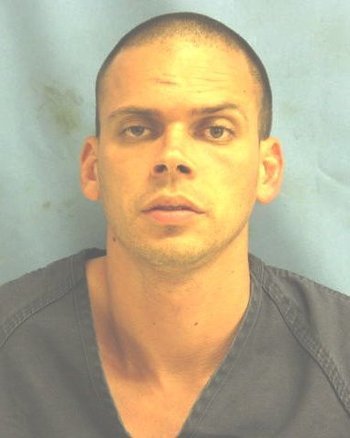 By Ed Payne and Eliott C. McLaughlin
CNN
(CNN) -- Arron Lewis, the suspect in the abduction and slaying of Arkansas real estate agent Beverly Carter, told reporters Tuesday that he pleaded not guilty to the charges only because his lawyer told him to. He said he wanted to plead guilty because he just wanted "this to be over with."
Carter's body was found in a shallow grave near Cabot, about 20 miles northeast of central Little Rock, the Pulaski County Sheriff's Office said early Tuesday.
As Lewis was escorted out of court Tuesday, he told reporters, including CNN affiliate KARK, that he wanted to plead guilty to the charges of kidnapping and capital murder, adding, "I just want this all over with."
Asked if he would have pleaded guilty even facing the death penalty, which the sheriff's office said prosecutors will seek, he nodded in agreement.
"I'm just sorry it all happened," Lewis said. "I just want it all over with."
The 33-year-old from Jacksonville, Arkansas, was arrested by authorities Monday.
"Lewis admitted ... to kidnapping Beverly Carter, but would not divulge her whereabouts," the sheriff's office said. After he was booked into the Pulaski County Regional Detention Facility, investigators said they obtained information that led them to the property where the grave was located.
Lewis gave peculiar statements to reporters as he was led Monday night.
On video from CNN affiliates KTHV and KARK, police are shown leading Lewis, in shackles and dark prison scrubs, to a police car. Reporters ask him if he killed Carter. Twice, he says that he didn't,
"I had a co-defendant. I haven't seen her for two days. Now, they're showing pictures of this. I haven't seen her," he said.
Asked to explain, Lewis repeats that he "had" a co-defendant and provides a man's name, saying he's in the military.
Questioned about his and the co-defendant's relationship, he says, "He's got texts back and forth to me and him, and then they wanted my phone."
"Why Beverly?" a reporter asks.
"She was a rich broker," Lewis responds.
Asked if he has anything to say to Carter's family, he twice says, "Sorry."
As officers placed Lewis in the backseat of a squad car, a reporter asks again, "Why Beverly?"
"Because she was just a woman who worked alone, a rich broker," Lewis says.
As the car door is closed, Lewis is asked one more time if he killed Carter, and again, he replies, "No."
Carter vanished last week when she went to show a home in the small community of Scott.
The family released a statement thanking those who had joined in the search for Carter. The statement also seemed to blame Lewis for her disappearance.
"We are devastated at the loss of our precious Beverly. There is now a hole in our hearts that will never be filled. Mr. Lewis robbed us of an amazing wife, loving mother and grandmother. Her grandkids will never get to know the magnitude of her greatness," the statement said. "We draw some comfort in knowing that she is now in the arms of Jesus. God bless you all."