Supreme Court Allows Jon Husted's Cuts to Ohio Early Vote Hours
ColorOfChange.org Demands Husted Agree to a Debate to Ensure Ohio Residents are Guaranteed Vital Part of the Voting Process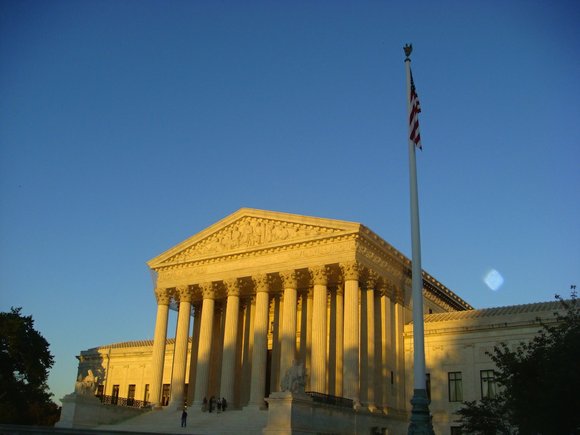 New York, NY - Yesterday, in a 5-4 vote, the Supreme Court allowed Ohio Secretary of State Jon Husted's drastic cuts to early voting to take effect. ColorOfChange.org has launched a petition calling on Husted to hold a televised debate with Senator Nina Turner prior to the November election to answer for his changes to voting laws. Thus far, he has refused, denying Ohio voters the chance to question their state leaders and make an informed decision.

Statement from Rashad Robinson, Executive Director of ColorofChange.org:
"Yesterday's Supreme Court order allowing Ohio Secretary of State Jon Husted's cuts to early voting is an assault on the freedom to vote of all Ohioans. Black voters, in particular, take advantage of convenient early voting options. Husted's changes will greatly limit "Souls to the Polls" programs organized by Black churches to help people vote after Sunday services. ColorOfChange demands Secretary of State Jon Husted answer for these drastic changes to Ohio elections and agree to debate Senator Nina Turner.
"It is outrageous for Secretary of State Husted to make it harder for Ohioans to vote and also refuse to answer for his actions in a public forum. In his four years as Secretary of State, Jon Husted has launched numerous attacks on Ohioans' freedom to vote. From eliminating Ohio's "Golden Week" to his attempts to cut early voting hours in parts of the state with more Black voters, Husted has made clear that his goal as Ohio's top election official is to restrict our ability to cast a ballot.
"Despite his claims of progress, Ohio's elections during Husted's tenure have been rife with scandal. During the 2012 elections, state officials reported problems with electronic voting machines, long lines, and fights at polling stations. Additionally, Husted tried to rig the rules so those living in the predominantly white suburbs of Hamilton County could vote early in the evening or on weekends, while restricting those very same options in the city of Cincinnati where there are more Black and Democratic voters. Early voting is an important part of the electoral process — especially for Black communities."
"Public debates are an important tool, giving voters the chance to ask questions that are important to them and ensuring the integrity of the electoral process. With the recent Supreme Court order drastically cutting Ohio's early voting hours, we need to hear Husted and Turner engage each other directly about how future elections should be managed."
With more than 900,000 members, ColorOfChange.org is the nation's largest online civil rights organization.
VIEW PETITION HERE: http://act.colorofchange.org/sign/jonhusted2014debate/*