Attorney Ben Hall Introduces The New KCOH Radio and KCOH TV
The Historic KCOH Radio Station Becomes Radio You Can Hear… And Now Radio You Can SEE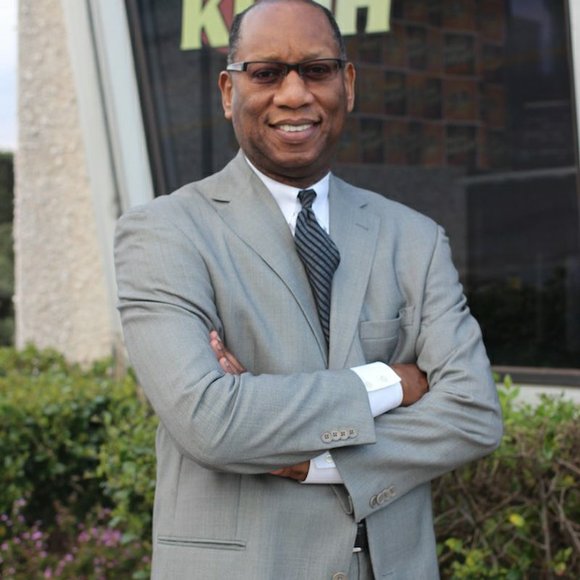 HOUSTON (April 2, 2015)- After much hard work and dedication, much reorganizing and redesigning and even after much speculation- Attorney Ben Hall… or shall we now say- Mayoral Candidate for the city of Houston Ben Hall (Hall recently announced his official bid to run for Mayor) is ready to unveil the "NEW" in the NEW KCOH.
Always a supporter of the community, both as a voice and by action (Hall and his wife- Saundra are the sole financial contributors for the Martin Luther King Statue that was erected in Houston's MacGregor Park in 2014 ; and most recently, Hall won a temporary injunction to halt the removal of the bricks of Freedmen's Town, in Houston's historic Fourth Ward) when Hall found out that KCOH was at risk of going under, he quite literally, took matters into his own hands and set out to purchase the station. Once the station was secure and safe from being sold and Hall was the official NEW owner of the station, his quest to define what NEW would really mean, had just began.
From inside out, Hall has made changes (and continues to make changes) - from NEW station administrative staff, to NEW programming; from NEW interior designs, to NEW station logos; and from a NEW push towards having more of a social media presence, to NEW technological additions like- KCOH TV, where listeners cannot only hear their favorite on air talent like Show Biz, Lady BG, Ralph Cooper and Don Sam, but also SEE them live, in studio, via a stream that broadcasts daily.
"My vision for KCOH was never really just to save it, but to bring the station back to a place where it can survive by its own merit and then position it to grow beyond expectation," explains Hall. "KCOH has the potential to be a real contender in Houston media. It was the model, as one of the first Black owned stations in the country. It built and established careers for some of the biggest musical artists of our time. The station has a history of greatness and my purpose is to continue this legacy for the city of Houston,"says Hall.
For more information on KCOH Radio, KCOH TV and KCOH Owner- Attorney Ben Hall, please contact Sabrina Lott at Sabrina@kcohradio.com or log onto www.kcohradio.com.